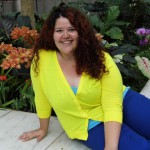 By Brittany Llorente
Media Marketing Associate
There is always one person at your job that never seems to take a vacation. They are always there, day in and day out. Unfortunately, if you think that that person is the minority, you're mistaken. The United States is quickly becoming known as the "No Vacation Nation." Even when employees have paid time off, or opportunities to take off work, they seem to find an excuse not to.
Project Time Off, an organization focused on vacation time and paid time off for workers, conducted a survey of American workers to find out why we don't want to head to the sunny beaches or vacation homes.
One of the reasons that employees don't take time off work is the workload. According to the survey, employees think that a vacation would cause their work to stack up for them once they get back. A whopping 40 percent felt this way.
In addition, 35 percent of employees didn't take vacation because they believed that no one else could do their job, 33 percent of those surveyed could not afford to take time off, 22 percent feared that they were seen as being irreplaceable and 28 percent didn't take time off from work to show a greater dedication to the company.
These numbers are surprising when the same survey found that 96% of those surveyed said they recognized the importance of vacation time, but that workers generally failed to use 429 million vacation days annually.
In other countries, where employees get nearly double the amount of vacation time, like Denmark, Germany, France, and Spain, according to an Expedia article, the countries use all of their vacation time.
What type of impact does this have on the U.S. economy? Using those days off would boost the economy by 160 billion dollars, create 1.2 million jobs and generate 21 billion in federal, state, and local revenues.
Does a vacation really matter to the employee? Yes.
The Project Time Off study found that 91 percent of senior business leaders believed that employees who went on vacation returned recharged, renewed and ready to work more efficiently. With a correlation between workers who have more unused vacation time and those who used it, those who didn't were reported as "very" or "extremely" stressed at work.
So, what can an employer do to encourage time off for employees?
Monster.com listed a few reasons how to do this.
Don't make employees jump through hoops to take time off. Make sure your employees know how many hours/days they have of available time off.
Consider instituting a policy that requires employees to unplug from work phones and laptops while on vacation. After all, what is a vacation if you're still answering emails?
Managers should show that vacations are respected by taking time off themselves. Also, seeing your manager or boss take a vacation will make you feel like it is okay to take a vacation. That if their time is valuable and they choose to spend it on a vacation, your time should be viewed in a similar fashion.
Greenshades Online has a time off module that allows employees to access the portal, view their current paid time off balance, usage, and request time off directly from the site. Click here to request more information on Greenshades Online and its many uses for employee engagement.
Now, it's time to go search for some good vacation deals.