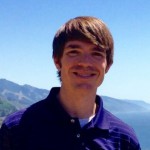 By Chris Hadden, CPP
Technical Sales Manager
Who's the boss? Tony Micelli?
Let us know!
Of course, I'm not actually talking about the TV sitcom from the 80's.
Understandably, I talk with current and prospective customers quite a bit that are hoping to gain a better understanding of how the organization chart and supervisor structure is configured on the Greenshades Employee Services Portal. For most companies this structure is critical. This directly influences daily activities such as time off requests and timesheets approvals. Depending on Administrator settings, manager configuration can allow supervisors to see the personal information of their subordinates, such as pay stub details.
So, how is this actually configured? The short answer is: Greenshades pulls the employee and supervisor relationship from the Payroll data uploaded by the administrator.
For example, in Dynamics GP, we are pulling from the supervisor linked to the employee on the Employee Maintenance card.
In the below example, Bill Adams is reporting to Supervisor SUPMGR, Support Manager.
The Support Manager code is assigned to employee Kathie Flood.
Based on this setup, when we look on Greenshades Online, we will see this relationship is being honored on the organization chart.
Now that we have confirmed this supervisor relationship is carrying over to Greenshades Online, let us look at what options are available for managers.
By going to Greenshades Online Settings > Access Settings > Manager Access, administrators have the ability to configure what employee details a manager can see for their subordinates. This includes which employee modules display (which can affect a manager's ability to approve certain employee requests), and it can impact which employee details are visible to the manager.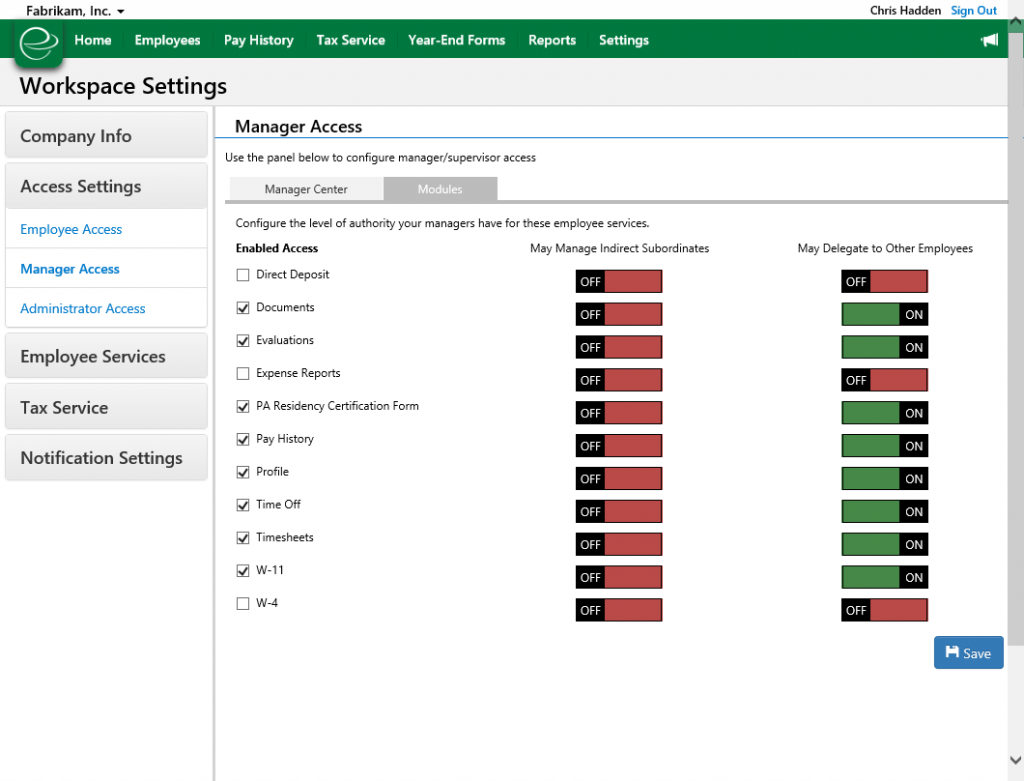 Now that these settings are in place, when Kathie Flood signs into Green Employee (with her regular employee login credentials), she will see the Employee Management option towards the top of the page.
Once she views the Employee Management page, she has additional options available to her.
Based on the current settings in this test company, Kathie can:
View employee personnel information
View and approve employee profile changes, such as mailing address and phone number
View employee paystubs
View and approve employee timesheets
View and approve pending time off requests
View an employee's current time off balances and any historical and upcoming time off usage
View and approve employee documents including expense reports (with detailed reporting)
Complete and post employee evaluations
One of my favorite features is that managers have the ability to setup email notifications for a number of different tasks and reminders. Some of my favorites are:
Employee time off requests
If an employee goes into Overtime or Doubletime
If an employee has not yet submitted their timesheet after a pay period ended
If an employee submits their timesheets for review
If an employee submits an expense report for review
If an employee has an employee evaluation due
If an employee has a birthday approaching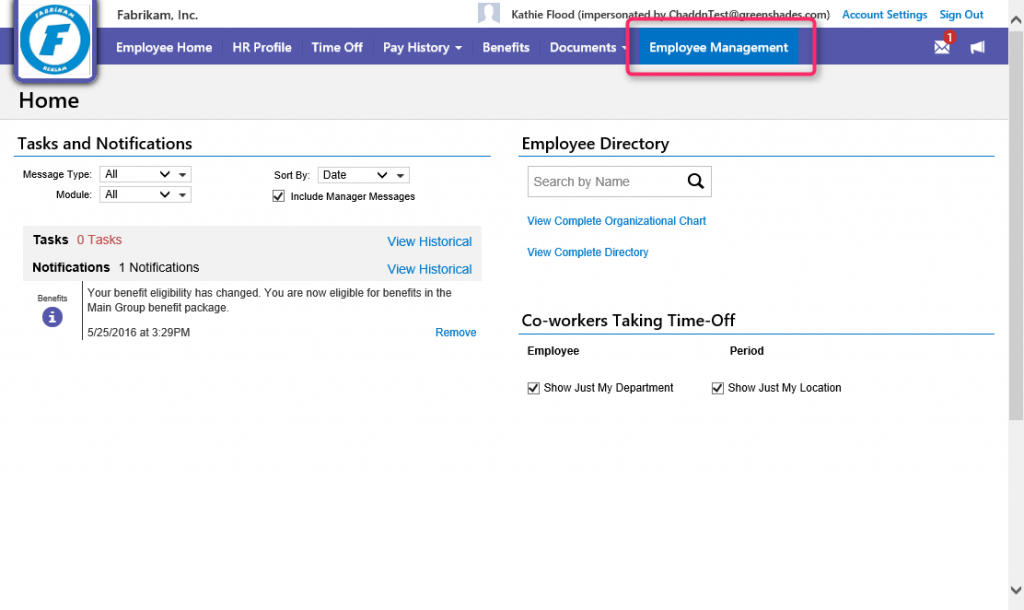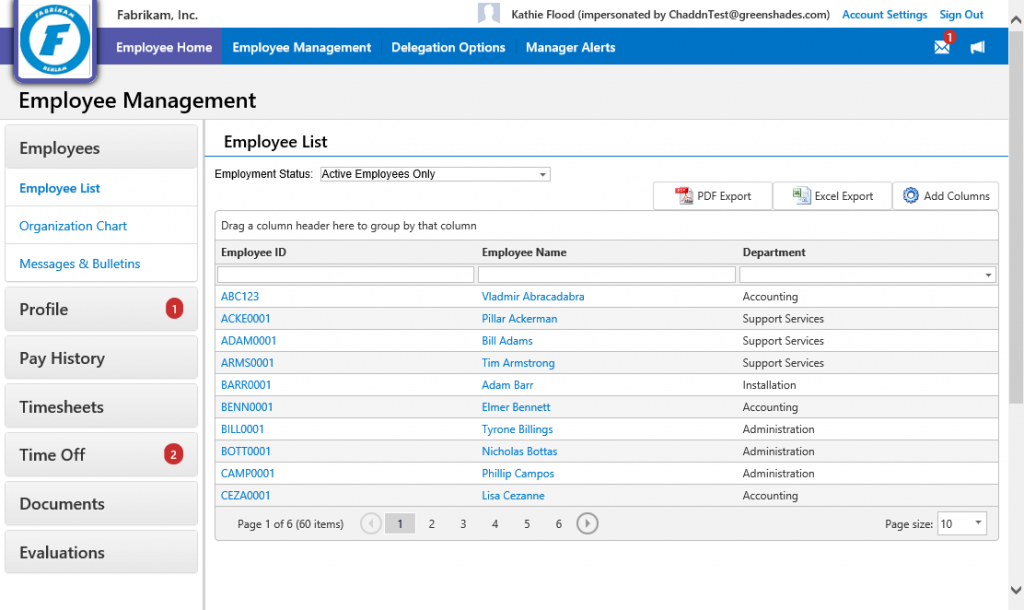 So, who's the boss? You tell us. In order to get the full use out of your company employee portal, let us know who reports to who. If you have any questions or need assistance in configuring this, feel free to contact the Greenshades Support team.
Interested in automating your employee and manager experience? Request an Employee Services demo here.