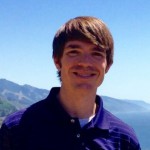 By Chris Hadden, CPP
Technical Sales Manager
I could not sleep on election night. All the crying was keeping me awake.
Before you stop reading, I should probably clarify. My (then) two-month-old son kept me up the whole night. So, like many of my colleagues, I found myself quite dazed and tired on Wednesday. However, mine was not due to the election.
On a serious note, though – this Presidential election season has brought a lot of confusion over the future of various laws that are currently impacting Payroll and Human Resources professionals. As someone who has spent more than two years studying the laws of the Affordable Care Act, and how employers must respond to stay compliant, I have mixed feelings about the possibility of ACA changes in the near future.
But, here's the reality of the situation: no one truly knows what will happen with the Affordable Care Act in the future. Over the last 6 years, and millions of dollars spent, the Affordable Care Act has massive pieces of infrastructure in place, and no matter what the 45th President of the United States decides to do, everything will not come to an end overnight.
Grab a group of experts together in the same room, though, and I'm sure the debating of what our next President will or will not do, would be never ending.
As a Payroll and/or HR professional, our job is not to speculate on what the future will bring. Yes, we must stay alert for possible trends in the future (which professional organizations such as the American Payroll Association, and the Society for Human Resource Management can help with), but we must make compliance decisions that are based on what the law says in the here-and-now.
What does the law say today? Applicable Large Employers must continue to meet the Employer Shared Reasonability Provision,  and information reporting requirements must be met. Information forms must be reported to full-time employees by March 2nd (recent 30-day extension announced by the IRS) and IRS reporting must be completed by February 28th if filing on paper, or March 31st if filing electronically.
If there is a time in the future that the Affordable Care Act employer requirements change, we can most certainly pivot at that time. However, now just as much as ever, we must do our due diligence in maintaining compliance. Do what you need to do now to ensure your information forms are ready to release in early 2017, and ensure your reporting requirements can be met with the IRS.
Need more ACA information? Check out some of our ACA blogs here.
Tired of reading? Check out our ACA webinar here.
So, while I may not be able to predict or promise what the future of the Affordable Care Act will be, I do know one thing: there will be a lot of screaming and crying in the months to come… mainly because of the new baby I have at home.