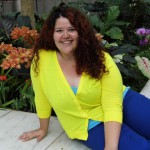 By Brittany Llorente
Media Marketing Associate
Today is "Organize Your Home Office Day!" As one of Greenshades' many remote employees, this definitely applied to me. It was also a great time for reflection. Why do I like being remote? Is it because my office is the exact temperature I want it to be? Is it so that I can wear pajamas through most (if not all) of the day? Is it because I have far less distractions around me? So, I asked my fellow remotes: What do you like most about being remote. We hope you enjoy a peek into our home offices and what our favorite part about working from home is.