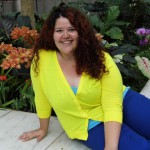 By Brittany Llorente
Media Marketing Associate
Timesheets and time clocks have been around since the beginning of the work experience.
Luckily, the experience with using them has changed in the last hundred years and today it can be more than just a piece of paper and a pen or pencil.
This is why we have evolved and moved forward. Here are just a few ways Greenshades Online helps with making time clocks easier for you and the employees.
Mobility and flexibility
Being able to access your time clock from anywhere gives employees the mobility and flexibility that is on the rise at businesses around the country. I, myself, am a remote employee. I do not have a place to report to, but I do have a time clock that I can access from my phone via the Greenshades mobile app or anywhere I can access the internet. This way, even employees who work from home some days and report to the office others, or are simply on the road or traveling, can still access their time clocks.
Time Entry review
At old jobs, I would keep a tally of my hours in my planner so that when I got my paycheck, I could compare my hours and verify they were right. I found errors from time to time and that was mainly because I was diligent with my record keeping. Otherwise, these errors may have gone unnoticed. Other employees would not realize they forgot to mark down an entire day's worth of work and would sometimes have to wait until the next paycheck to get it fixed.
Being able to review a time sheet before it is submitted is a great feature. Greenshades Online features a time sheet to show what hours were worked through the designated period. It also features a summary of the hours worked, what PTO hours were used, and what amount of overtime was accrued. This gives an 'at-a-glance' view before hitting the submit button. (Note: The following images are generally featured on the same page. The page was split into two for an easier view on this blog)
Fewer errors
If you have ever had to calculate payroll down to the minute of when someone worked, adding up that time, and then processing payroll from there can be tedious, especially if the time sheet is physically done on paper. This can lead to errors and miscalculations that can affect an employee's paycheck.
This happens more often when translating the information from a paper document. However, any sort of manual entry for data can lead to errors. Using our online time clock cuts out the manual entry from both the employee side and the payroll side, giving better peace of mind for a correct submission.
However your business may handle time entry, if you are thinking that there is an easier way, Greenshades can help. Get past the errors, the manual entry and optimize your payroll experience no matter what side of the paycheck you are on.