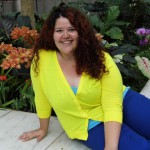 By Brittany Llorente
Media Marketing Associate
For those who are employed in the City of Chicago, the city council passed an ordinance by a unanimous vote, allowing sick leave. This brings a benefit to employees, giving additional time off for sick time, without sacrificing their other time off.
Who benefits?
Employees employed in the City of Chicago will now earn paid sick leave.
When can it be used?
The earned sick leave can be used to seek medical treatment and care. It can also be used by domestic violence victims to get access to legal and/or judicial proceedings.
While this is great news for employees, it gives employers another item they need to stay compliant with and track.
According to the City of Chicago website, the ordinance states:
workers would be able to accrue and use up to five earned sick days over the course of one year; earn sick time at a rate of one hour earned for every 40 hours worked;
workers would be able to roll over up to 2.5 days unused sick days to the following year;
new employees can use accrued sick leave after an initial six-month probationary period, and employers that offer combined leave benefits such as Paid Time Off (PTO) are exempt from these requirements so long as employees could accrue and use up to five days of PTO within a calendar year;
employers would not be required pay out of unused sick days; and
Sick leave benefits that are negotiated as part of a collective bargaining agreement are exempt.
The City of Chicago joins five states, 26 cities, and one county across the United States that has sick time laws in the books. These laws have grown in demand, brought about by a demand from employees wanting a separate accrual of time off for being sick versus taking vacation time.
The ordinance will go into effect July 1, 2017.
Our Dynamics Payroll Inspector tracks sick time for employers, making it easier for employers to stay compliant with the new mandates and regulations. Click here for more information and to request a demonstration.