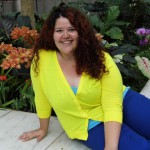 By Brittany Llorente
Media Marketing Associate
The city of Minneapolis has set their employers on the path of reaching $15 an hour by the year 2022.
On June 30, 2017, the city council passed an ordinance that requires large employers and small employers to reach a $15 per hour minimum wage within a certain period. Large employers will have five years (2022) while small employers will be given a 7-year window.
Large businesses are defined with more than 100 employees. Small businesses are defined as 100 or fewer employees.
Here is a breakdown of the schedule of increases for minimum wage.
According to the Minneapolismn.gov website, "There are more than 84,000 people in Minneapolis with incomes below the federal poverty level. An increase in the minimum wage to $15 an hour would benefit 23 percent of workers in Minneapolis (about 71,000) people. Low-wage workers of color will disproportionately benefit from the wage increase.
Increasing the minimum wage is one of the primary tools the City has to reduce economic and racial disparities—one of the most pressing issues facing Minneapolis. "The public welfare, health, and prosperity of Minneapolis require wages sufficient to ensure a decent and healthy life for all Minneapolis workers and their families," the ordinance states.
This increase will be overseen by the Department of Civil Rights.
For more information, visit the City of Minneapolis website.