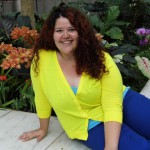 By Brittany Llorente
Media Marketing Associate
Click. Done.
It is as simple as that.
Instant gratification is something that keeps popping up more and more in our society. You can order most anything online and know it will be to your house in two days. You no longer need to run to the bookstore to get a book. You can download a book to your tablet within seconds and start reading your favorite novel.
Due to this, we are all getting more accustomed to instant gratification.
We want things, and we want them right now.
Employers are getting on with the times in understanding that paper processes are being phased out quickly. Why? Papers can be lost. Someone signing a piece of paper and it being logged away, doesn't bring about the same sense of gratification.
Here are three ways Greenshades helps with the sense of instant gratification in the day-to-day lives of employees.
Employee Handbooks
Do you know where your employee handbook is? Seriously. Is it at home? At the office? Completely lost to the abyss? Now, let's say it's Saturday night and you have a question and the answer is in your employee handbook. Maybe it is to find out what holidays your business closes on. It could be about health insurance plans, or something more serious like FMLA questions or leave.
If you have the employee portal and the HR documents module, an employee can save themselves from tearing apart their home, or office, or contacting HR on Monday. They can simply log into their employee portal, click 'HR Documents' and access their employee handbook from their computer or even their phone.
Paid Time Off
There is nothing better than planning a vacation. Once you settle on the dates of your vacation, you cannot wait to put in your time off request. That's how it felt for me, at least. I'm planning on a vacation to Washington, D.C. and as soon as I had the dates ready, I was antsy to send in my request and have it approved. Did I have to wait until the next day to fill out my paperwork to send in to my boss? No, I did not. I opened the employee portal, went to the Paid Time Off tab, filled out my dates, my hours, and clicked the submit button. Done.
What is even better? My manager was able to approve it from their phone and I had an answer within hours.
Qualifying life event
Something exciting has happened! You had a baby! You got married! You adopted a child! Either way, congratulations. Chris Hadden, one of my awesome co-workers, was awaiting the arrival of his baby boy, last year. When the cutest baby ever ,was born, and Chris was still in the hospital room, he opened his cell phone. However, it was not to take a photo, but to add his new baby to his insurance.
No, he didn't need to wait until he was able to contact HR to fill out the new information. He was able to fill out the information right there and then breathe an (instant) sigh of relief when everything was submitted.
What do you wish was instant in your business? It does not end with these examples. Year-End forms that are available on the employee portal are easy to access, checking that your time sheet is accurate in a few clicks, and more.
Want to see a demonstration of our employee portal? Contact us at sales@greenshades.com.