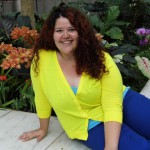 By Brittany Llorente
Media Marketing Associate
We have another reason to celebrate November besides eating turkey, seeing family, and getting a jump start on holiday shopping. This is the month we celebrate our blog's birthday. Last year we did a recap of the year. We had a bit of a learning year and in the second year, I feel like we have really come into our own with our blog. We're not going to have any terrible twos as we move into 2018! Let's call it the terrific twos!
To take a quick look back on this last year, here are our top blogs from this past year.
1. We've been busy the last 10 years
Chris Hadden's blog on the look back on Greenshades' growth in the last 10 years is not only interesting, but rather comical, especially if you have been using our product for awhile. Take a quick trip down memory lane with this blog.
2. GreenEmployee.com and what the new SSO means for you and your employees
In a time of phishers and scammers, the beefing up of our security for employee logins has been a key tool in safeguarding sensitive information. Justin Kirkland's blog on the ins and outs of the new sign-ins has been an excellent resource for explanation for administrators.
3. Employee Misclassification and the IRS
This is a blog that I wrote after talking with a friend of mine about her place of work. It was inspired by the things happening within her company. After relying on some rough knowledge from myself and then some digging into the subject matter, this blog took a life of its own. It's a nice recap, especially heading into year-end, on what employees should be considered employees and which are independent contractors.
Due to the nature of what Greenshades handles, year-end is always a busy time for us. This blog is a great tool for getting yourself ready for year-end. We use it throughout the year as a reference during our webinars.
This really shows the spirit of Greenshades and the character of the company. This is a photographic blog on our inaugural Flag Football Day here at Greenshades.
This will be our 140th blog posted on the page and we look forward to the blogging more! We hope you continue to enjoy the information we provide.
If there are any suggestions for topics you would like to see, email us at marketing@greenshades.com.
Thank you, again,
Chris, Justin, and Brittany
The Greenshades Blog Team