We know payroll. We are adaptable and compliant.
Cloud-Hosted Payroll Software
For more than 15 years, Greenshades has navigated the complex world of payroll modules and compliance regulations. Now, that experience has culminated in the Greenshades Payroll Platform, a modern, cloud-hosted solution that includes the best features for your payroll needs. Our ERP-agnostic platform is customizable, adaptable and compliant at the core, so you can be sure every payroll run is on time and complete. Get the cure for your payroll headaches.
"After using the same payroll system for many years I was forced to migrate to another due to the sunset of that system. After much research and deliberation I chose Greenshades and have been pleased with the decision. Implementation and one on one training was a definite positive aspect…The software is user friendly and multiple informative aspects can be attained with a simple query."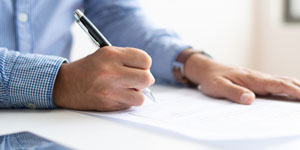 Truly Integrated Payroll
At Greenshades, payroll is the focus, with integration and compliance at the core. Employee exemptions and deduction/benefit codes are automatically updated when employees fill out W-4s or enroll in benefits, creating a simple process that saves time and hassle. What's more, timesheets and time off requests flow into payroll easily, with no importing or data conversion needed. Once you've completed a pay run, you can see the tax implications right away so you can immediately pay any tax liability or file the returns you need. Best of all, these processes work together cleanly, no duplicated data required.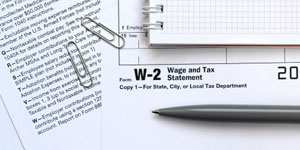 Tax Compliance Peace of Mind
Payroll tax compliance is the thread that ties our system together. Taxes are automatically assigned based on employee location and worksite location. Employees whose time doesn't seem consistent with normal are highlighted for a possible missing timesheet. Complicated garnishment and overtime rules handled via easy configuration. "In-Flight" totals allow administrators to notice and respond to concerns during processing, and almost everything can be altered on the fly and then applied back to master records if desired.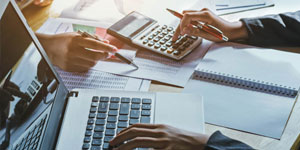 Let Us Do the Conversions
Even the smallest of math errors can create massive headaches for you and your company. Avoid math mistakes by letting Greenshades handle your conversions. You can set up "twice monthly" deductions, and Greenshades will automatically adjust your bi-weekly payroll for months that have one extra (or one fewer) pay period. If overtime is a hassle, Greenshades will automatically adjust overtime rates based on each jurisdiction's regulations. And whether you prefer to enter time as "hours and minutes" or "hours with a decimal," our platform does that, too. At every turn, we can make your HR and payroll process smoother and easier.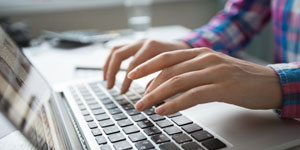 No-Hassle Earning Codes
Are you snowed under by an avalanche of earning codes? Master codes, overtime codes, bonus codes, time-off codes… Creating and configuring each code doesn't just waste your time. It also leads to a higher likelihood of mistakes. Greenshades simplifies codes by automatically creating derivative earning codes and adjusting them according to changes to an employee's pay. What does that mean for you? Less work on hire, less work on promotion, and less chance of earning code problems.
Never Miss A Time Entry Again
Sometimes, employees forget to submit time sheets, or they submit inaccurate hours. We get that. So the Greenshades payroll platform automatically compares each employee's hours and earnings to the previous payroll run, flagging the differences for you. You'll catch errors before they become headaches and ensure that each employee is paid correctly and on time.