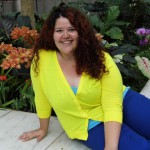 By Brittany Llorente
Social Media and Marketing Associate
GPUG Summit will be here in a little less than two weeks and the excitement is palatable. In case you needed any more reasons to attend GPUG Summit, here are five of my favorites.
The Expo
The expo hours are likely my favorite thing about GPUG Summit. I get to go around and see the booths and what people have put together to present to the public. I don't know if you have ever taken the time to appreciate the sheer monstrosity of some of these booths, but they don't go together over night. Take a few moments to appreciate the booths themselves. We are very excited to show you all our new booth and getting to talk to every one of you. It is essentially a grown-up trick or treat. You come to our booth, you ask us questions, and you get some swag in return. What is not to love? Be sure to come by and see us at booth 343.
The Downtown Experience
On October 11th, the Summit attendees will go from the Gaylord Opry to Downtown Nashville. Get ready to pull up your boots, angle your hat just right, and adjust your buckle, because this will be a fun-filled night for everyone.
Greenshades is a sponsor of the Funky Tonk party at Acme Feed and Seed.
Be sure to stop by and let us know that you are coming by RSVPing here.
The Sessions
If you're looking to brush up on regulations, changes to Dynamics GP, or learning new tips and tricks, there is no better place than GPUG Summit. If you haven't had a chance to look at the GPUG Summit schedule, it is quite impressive and has something for everyone and every position a person might have in a business. Check out the schedule here. Molly Van Kampen, CPP, is part of a panel-style session on the Affordable Care Act. To 'favorite' the session, search 'Molly Van Kampen' in the search bar on the schedule.
The People
Last year I met so many new people at GPUG and I have developed great friendships with many of those who are part of the GPUG community. Getting to know everyone in this fantastic atmosphere is a wonderful takeaway from GPUG. So, when you're there, sit with another table at lunch, head out to one of the parties, and strike up a conversation. LinkedIn is a great way to stay connected after the conference. I know that sometimes we have conversations with someone multiple times and never meet face-to-face. Stop by and connect with us. It's so nice to put a face to the voice. This year we have a great staff on hand at Summit and we hope you stop by and see Molly, Harry, Rob, Tyler, John K., Stacy, Dylan, Will, and finally, me.
The Food
Nashville might be called the Music City but it is well known for its down south fare. Fried foods, BBQ, and even banana pudding, are among the delicacies in Nashville. The Greenshades team will be taking in its fill of Nashville cuisine and we hope you do too. Here is a list of the 7 restaurants that Southern Living suggests visiting in Nashville.
We hope you have a great time at GPUG Summit, and we look forward to having a great time with you. No matter what location or even if it's simply stopping us on the street (we are hard to miss in Kelly Green), talk to us and ask us questions.
Now, let me go break in my boots some more. See you there!