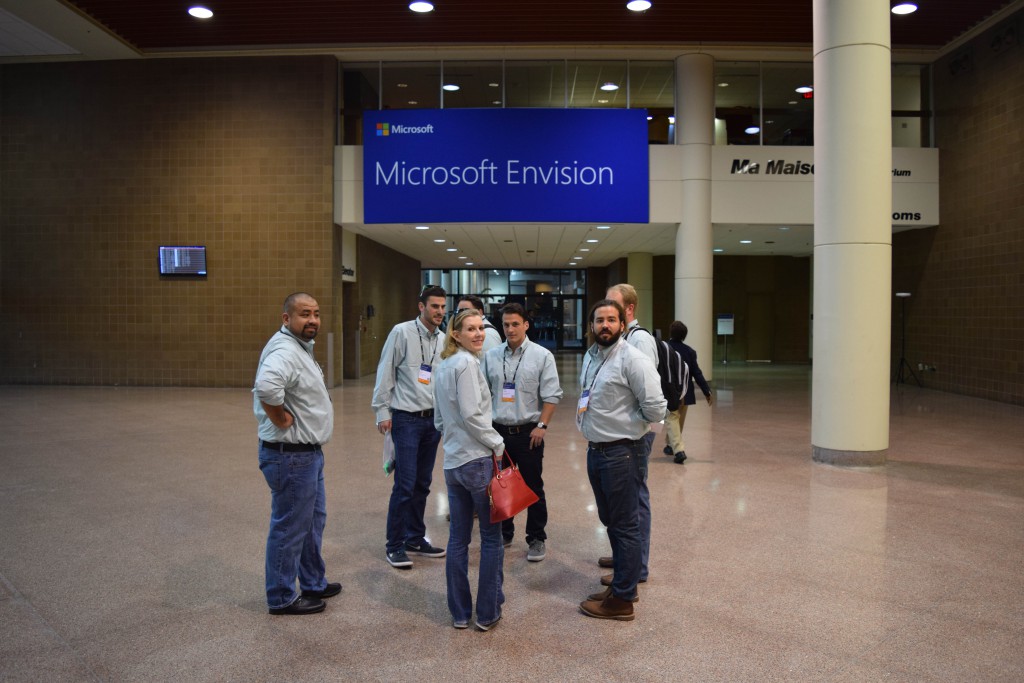 Last week some of the Greenshades team went to the inaugural Envision event in New Orleans. After a week has gone by, our team had a bit of time to reflect on their experience. We asked them a few questions and this is what they had to say.
"My favorite part of Envision was connecting with our audience.  It's wonderful to build a relationship in person while we discuss the different solutions we offer and how it can benefit them.  Also, the food in New Orleans is amazing!" – Kevin Chernitsky, Support Manager
"It was a great experience, putting faces to names, and getting a feel for the Microsoft community. It inspired me for future booth and marketing material ideas. And the city of New Orleans is alive with music, culture and people, what a wonderful city." – Tyler Smythe, Marketing Lead
What did you learn at Envision?
"I picked up some skills when it came to talking to clients/partners face to face. Asking just a few simple questions can make all the difference when talking to clients about our products. I learned that even companies with the smallest of booths have to put on quite a show to get everything to the convention center and set up their booth in a way that they like." – Justin Kirkland, Sales Engineer
What did you think about the change from Convergence?
"The change from Convergence to Envision was a restructure, both Microsoft and Greenshades, and we were happy to find value in the exposure to the bigger picture that encompasses the Microsoft "world." Often times we can get tunnel vision in the Dynamics channel, that we can lose exposure to the other sectors of Microsoft, which may provide ample opportunity, themselves." – Dylan Kantzler, Regional Sales Manager
Molly Van Kampen, National Sales Director, also shared her thoughts about Envision with Barb Levisay. You can read the article here.
Did you attend Envision? Email us at Marketing@Greenshades.com and let us know what you thought of the event.