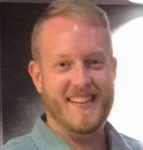 Update: There is an additional update made in December 2016. Click here to read.
By Justin Kirkland
Sales Engineer
Greenshades recently rolled out a few updates to the Dynamics Payroll Inspector module. These changes improve functionality and usability. A majority of these updates were requests and issues, brought to our attention, by our clients. We heard you loud and clear and are excited to bring these new functions to you.
Users now have the ability to cancel a tracker while it is in the process of running. You will notice that when a tracker is scanning your data, you now have a "Stop" button displayed on the right-hand corner of the tracker canceling the inspection will return the tracker to the previous results, if available.
This will come in handy for users that didn't mean to start the scanning process when they were trying to view results from the previous scans, or if you were trying to edit the settings and accidently pressed the play button.
Another feature that was requested by a client was for an update checker.
Now, when you look at the Payroll Inspector icon in the system tray, you can ask the inspector to check to see if there are any updates that need to be downloaded. This will come in handy for users that access the Payroll Inspector in Citrix environments, or for users who access the Inspector through a Remote Desktop environment. It will also make sure that your Inspector is always up-to-date, making sure that you have the latest compliance updates.
There is now an option within the Work Locations/Geocoding setup for "No Jurisdiction" value. This will allow users to select a blank field when they do not agree with the geocoder recommendation or believe there not to be a jurisdiction for the given code.
Admins may now set up and manage monthly historical costs for the Employee Only cost that may change or require adjustments over time or with each benefit/plan period. I can think of many clients that will be elated to have this feature. Allowing them to quickly and easily take care of cost edits. This Monthly Employee Only cost, which is associated with other coverage level plans within this same Code Mapping setup, is used when calculating affordability for each employee. This may also be most helpful for employees who are enrolled in insurance plans that have a cost which does not truly represents the cost of the lowest price Minimum Value plan.
Each Employee Only level plan will now have a "Manage" button to access the setup for the historical costs for that particular deduction code.
We added a setting to the Address Verification tracker to allow users to ignore ZIP+4 results as a warning if they only submit a 5-digit ZIP code. I wanted to mention that this feature was also requested by clients as they were putting in numerous hours of work checking address results that were only related to the four digits after the employee zip code.
We are pleased to add support for the following Minimum PTO/Sick Leave laws.
Newly Supported Minimum PTO/Sick Leave Laws:

California:
Emeryville, CA
Los Angeles, CA – Effective 7/1/16
Santa Monica, CA
New Jersey:
Elizabeth, NJ
New Brunswick, NJ
Oregon:
State Law
Maryland:
Montgomery County, MD
Washington:
SeaTac, WA – This law is ONLY for employers in the Transportation and Hospitality industries in SeaTac.
Tacoma, WA