The Department of Labor has provided a Families First Coronavirus Response Act Notice that employers are required to post. For employees that are teleworking, adding this GreenEmployee bulletin board will provide you a solution to this requirement. Greenshades has preloaded this digital flyer for you, all you will need to do is set the dates you wish the bulletin to stay up on GreenEmployee. This is how the bulletin will appear when your employees sign into GreenEmployee.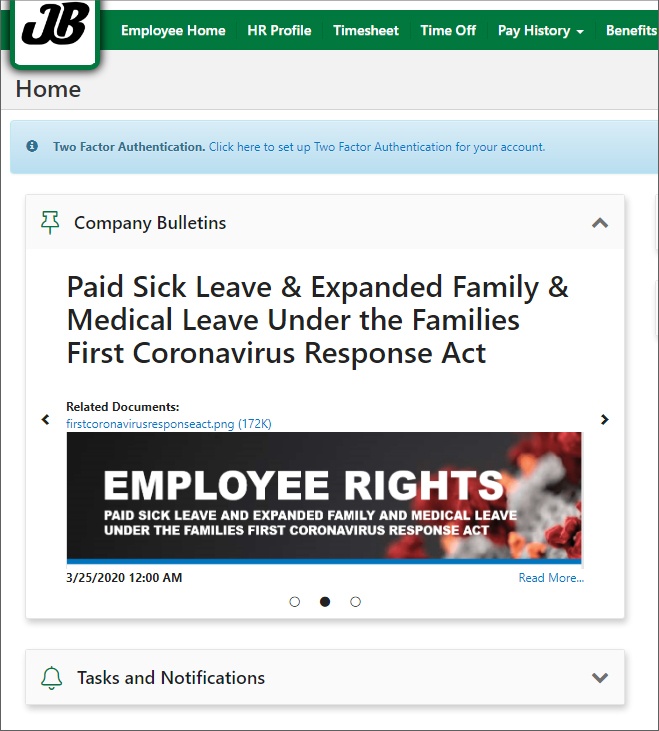 After signing into Greenshadesonline.com, select Messages & Bulletins under Employees. Next select the "Edit" on the Bulletin created by Greenshades.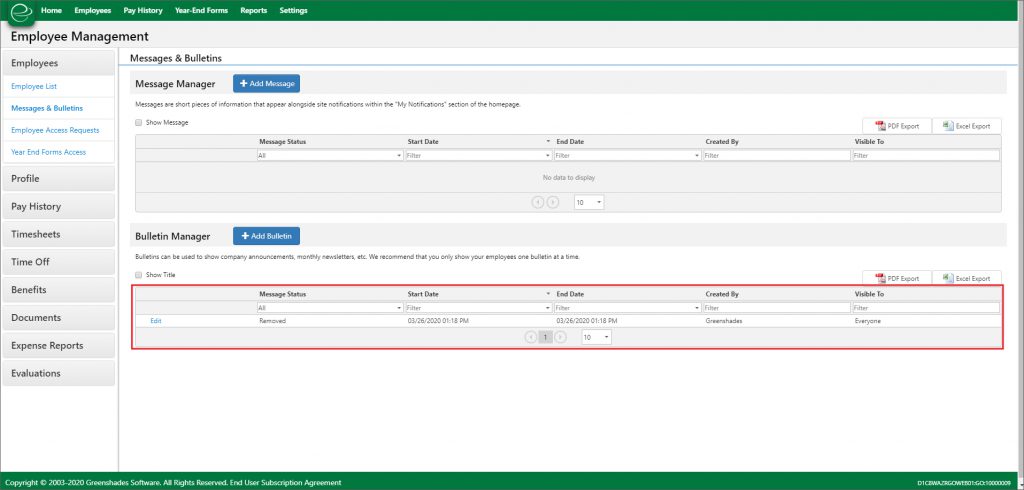 Configure the dates that you wish the bulletin to appear for your employees. Greenshades recommends displaying beginning today and running through the end of the year. Then click on "Save".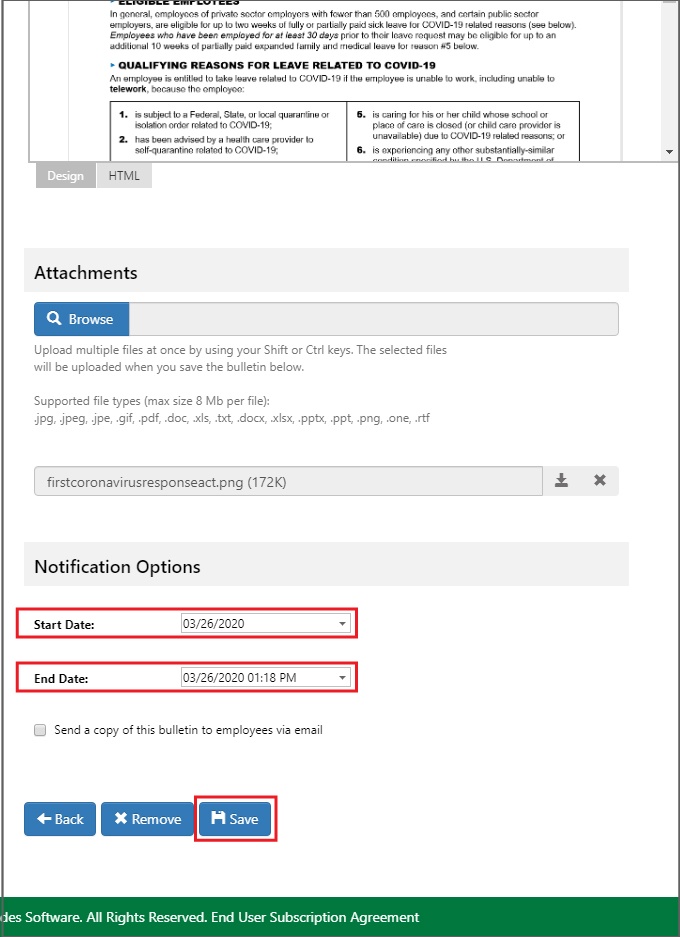 Once published, your employees will be able to click on the bulletin to see a larger version of the Department of Labor Families First Coronavirus Response Act poster.
Greenshades appreciates your business and hopes this feature eases one step in the long list of items to do.