Ready To Join the Team?
Do you love your job? You should!

At Greenshades, we take pride in being a great place to work and work hard to foster a fun, creative, growth-oriented environment. (You can read more about the people of Greenshades by clicking here.) We have grown steadily since our inception and are looking for more awesome people to add to our awesomeness.
Are you up for the challenge?
If you enjoy solving challenging problems, working with amazing people, and being empowered and encouraged to accomplish incredible things for our clients, take a minute to check out the open positions posted below. But first…
What's It Like To Be A "Greenie"?
Some company events include:
Our Annual Printer Smash (see "Office Space" for more details)
Waffle Days
Football /Baseball Game Outings
Holiday BBQs
Beard Offs
And much more!
Standard Benefits Include:
Paid time off
Health, dental, and vision insurance
401 (k) retirement options
Paid holidays
Flexible work schedules
Corporate gym membership
An awesome wellness program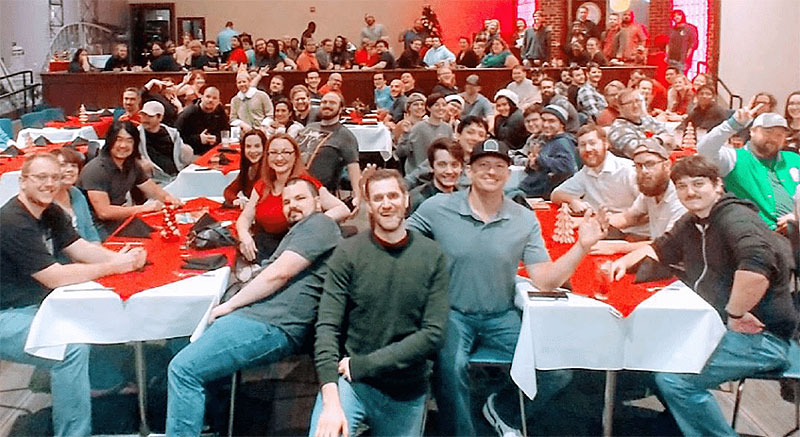 Greenshades is filled with people who are passionate about solving problems. That's who we are. Our corporate culture celebrates accomplishing challenging work, treating each other with respect, and providing an encouraging work environment where everyone can reach their full potential. We want our employees waking up each morning excited about the contributions they will make and the people they will work with.