Employee Benefits Management Software
Capture your employees' vital tax and benefit information from the moment they join the company. And through our powerful Employee Self-Service (ESS) capabilities, your employees are empowered to update their records any time a life event requires them to do so – from a change of address to adding new dependents – without HR intervention.
"Greenshades reduced our time spent on benefits management and reporting by 60% and makes the entire process more efficient and organized."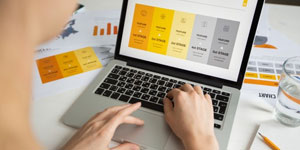 Simplify the Benefits Process
The Greenshades platform fully integrates with other systems in your HR technology stack, including: accounting packages, document library, employee and admin portals, Affordable Care Act management system, plans and provider portals, and Open Enrollment progress tracking systems. Once you've entered your benefits information and eligibility rules, the rest is fully automated. Full employee profile information flows through from their profile to inform their benefits enrollment process. Employees can access pay stubs, benefits enrollment options, and life event changes on their desktop or mobile phones. 
Increase Benefits Visibility
As an employer, you strive to provide the most diverse array of benefits for your employees. It keeps you competitive and helps you to win the "war for talent" that so many businesses encounter today. When you offer features such as employee discounts, improved communication flow across the business, and the ability for your workforce to interact with you online, you're creating an environment of inclusivity and transparency. The Greenshades Payroll & HR Platform brings it all together.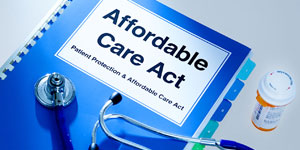 Surprise-Free ACA Compliance
Our team of experts has been studying healthcare and benefits laws for over 15 years. That's why you can trust us to keep you compliant with the Affordable Care Act. Our ACA dashboard tracks each of the critical statistics necessary for adherence, including qualifying offers, minimum essential coverage, part-time employees (+30 hours /week), employees with status changes, and more. View monthly coverage levels and receive immediate notices whenever coverage levels dip below guidelines. We'll help you stay on top of everything needed to ensure you're entirely compliant with the ACA regulations.