Capture your employees' vital tax and benefit information from the moment they join the company. And through our powerful Employee Self-Service (ESS) capabilities, your employees are empowered to update their records any time a life event requires them to do so – from a change of address to adding new dependents – without HR intervention.
"Greenshades reduced our time spent on benefits management and reporting by 60% and makes the entire process more efficient and organized."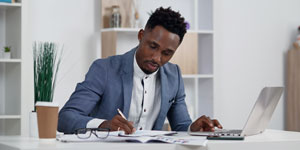 Simplify Self-Service
Reduce the need for employees to email questions by using The Greenshades Benefits Management solution. Empower your HR organization with this fully configurable approval process, allowing managers to approve timesheets, expense reports, time-off requests, and more.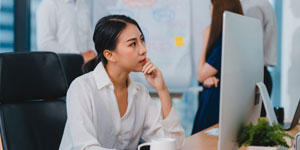 Easy Setup, Easy Changes
Information changes automatically inform workflows across the entire Greenshades platform. Changes to necessary employee profile information are reflected automatically in forms and tax returns. 
Accelerated Onboarding
Newly-hired employees are led through a simple process to set up direct deposit, complete their I-9 and W-4 forms, and electronically sign documents specific to their role. Once onboarding is complete, new employees immediately become full members of the Platform, ready to elect benefits and access the rest of the portal.