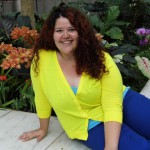 By Brittany Llorente
Media Marketing Associate
Demand? Keeping the edge? Staying ahead of the game?
Why does your business offer employee benefits?
An increasing amount of businesses are offering employee benefits to their employees for various reasons. Because of my job, I spend a lot of time perusing employee benefits and seeing what new businesses are offering to up their employee benefits offerings.
Some of them are amazing.
Some of them are unconventional.
All of them are put in place to help the employees better certain aspects of their lives. Here are a few new and notable benefits.
Additional Professional Development
According to a recent Forbes article, "Employees care about the benefits that impact their ability to be successful in their role and professional growth. Expanding your benefits package to incorporate enhanced, niche training may be the key to improve retention rates in your business, especially among new hires."
This includes reimbursement for classes taken in a related field, or online seminars to advance their development.
Pet bereavement
We have talked about 'pawternity' a time or two, but as innovative as that can be for companies, there are new paid time off allowances on the horizon.
Similar to 'pawternity,' businesses are realizing the impact that an employee's pets have on their personal lives that can also interfere with their work life if the pet passes away.
Some employers are giving their employees pet bereavement leave to take care of their pet's arrangements. Whether it's funeral arrangements or simply time to grieve with family, businesses are offering one to three days off for employees.
Convention Leave
While this is a 'leave' that could still require an employee to be paid hourly or salary, some businesses track learning conventions as a paid day off. Employees can use this allotment for furthering their expertise with a product, skill, or trade off-site and in a group of their peers. This could also allow for networking with fellow peers in their field.
The bonus for employers is that this encourages employees to improve their existing skill set or learn a new skill or software that could enhance their job performance.
Be mindful of what benefits your employees may be seeking when looking for a job or staying at their current one. What benefits would best suit your business and your employees' needs?
Once you settle on an answer, our employee portal can assist with documentation, online document signatures, paid and unpaid leave requests, and more. Email us at sales@greenshades.com.