As year-end processing quickly approaches, compliance is at the forefront of many business conversations. It is important to pay close attention to W-2 compliance as deadlines and withholdings are subject to change annually. Here are some easy ways to handle State/Federal tax filing and Year-End Form distribution.  
Four Things To Do Before Sending W-2s
Be sure to check the wage base

 – The payroll system used for employee tax withholdings needs to be updated annually. Employers need to be sure the wage base is established correctly in their payroll package for the current year.

 

Check 401(k) contribution limit

s – It is important to recognize employees who have turned 50 years old during the calendar year who now have the opportunity to contribute $6,500 into their 401k or retirement plan.

 

Check for additional Medicare tax withholding

 – Check for employees who make over $200,00 in a calendar year. Employers' payroll system should apply the additional .9% withholding for Medicare. This is an employee only contribution with no employer match.

 

Review imputed income

– Imputed income is the value of the benefit that exceeds the nontaxable allocation. This income becomes taxable and is reported on the W-2 form. Employers should review employees who may not be eligible for tax-exempt fringe benefit and are appropriately reflected on the W-2.
⇊ Watch 'Year-End Forms' Webinar Replays ⇊
Four W-2 Changes to Note For Filing 2022
Truncated Social Security numbers on the W-2 

– Employers are now able to offer an added level of security to employees by masking the majority of the SSN, leaving only the last four digits exposed. This is only for copies submitted to the employee. EINs may never be truncated.

 

Ontime filing

 – Recipient copies and filing copies are due January 31, 2022. Electronic filing is preferred by the SSA and expedites the reconciling of records. Promoting electronic consent and distribution of W-2

,

 is a good way to reduce liability/issues with misdelivered, missing, or late recipient copied. Companies should consider electronic filing, even if the form count required is not met.

 

The pending Taxpayer First Act

 – The Taxpayer First Act allows for increased electronic filing of IRS forms including W-2s. The current threshold for electronic filing is 250 or more W-2s. If approved by legislation, employers sending 100 or more W-2s to the SSA will have to file electronically in 2022 and in 2023 the number lowers to 10. 

 

Increased penalties

 – Be aware of increased penalties for missed deadlines. $50 is owed for forms filed within 30 days of the due date, $110 for forms filed after 30 days but before August 1 and $280 for forms filed after August 1.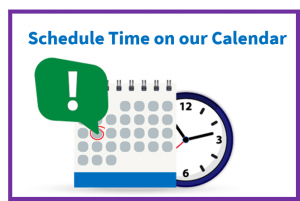 '