By Chris Hadden, CPP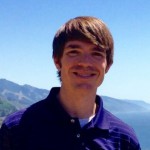 Technical Sales Manager
Payroll is something that most people take for granted. No one ever even seems to notice what's going on in the Payroll department. That is until something is wrong.
As a payroll professional, it's up to you to do your due diligence when looking for a new payroll system. Whether you've just wrapped up your 10th year-end with your current payroll system, or if you've just scraped by your first, it's on you to make sure your next payroll system will deliver. Sure, you may have others in the organization who will be looking at the overall costs and return on investment, but you are the one who will be using this application day in and day out. Additionally, any shortcomings or gaps left by the payroll system will most likely be filled by you – overnights and weekends.
So what should you look for in a new payroll system?
Support and Customer Service. While this one may seem obvious, it's something that can easily be glossed over when you are distracted by the bells and whistles of the new payroll system sitting in front of you. Don't forget to ask these simple questions during your review process:

What's the company's reputation? Consider asking for feedback amongst your payroll peers at your next American Payroll Associations' local chapter meeting.
Can the company provide references, which match your industry and company size?
How are their online reviews? Whether you are checking out Pinpoint or an industry specific website, hear what others have to say.
Ask for details on the support plan. What's included in that annual maintenance? What's the support agreement? If cloud-based, is there a Service Level Agreement?
Cloud-friendly. Who doesn't want to be in the cloud these days? While yes, there are many things to consider when looking at any type of cloud-based system, hosted applications allow for some advantageous perks over traditional onsite payroll systems.

Remote access. Payroll is urgent, and sometimes things must be checked on during non-work hours. Accessing your payroll system via your home laptop or tablet is certainly easier than remoting in or connecting VPN into your work computer.
Software as a Service (SaaS) licensing. Depending on the payroll system, they may offer a monthly 'pay as you go' billing plan.
Lower upfront fees. Along with this SaaS licensing, cloud-based applications can many times offer a heavy reduction on initial setup and first-year purchase fees.
Less IT management. We all love our IT teams, but don't they have enough to handle already? Cloud-based applications, many times, require much fewer resources from your IT teams compared to traditional onsite applications.
Payroll Taxes. Make sure you have a plan for all of your payroll taxes. Whether you plan to handle these in-house, or if you plan to have a third-party process these for you. Not only do the payroll tax rates need to be updated by the payroll system, and taxed as the appropriate intervals, but you also need a plan in place for filing these taxes. Some things to keep in mind:

Are federal, state and local taxes supported?
How are State Unemployment tax rates handled?
Are your quarterly and annual tax reports calculated by the system?
Can these returns be printed for filing submission?
Can these returns be electronically filed by the payroll system?
Does the payroll system handle the payroll tax deposits?
Flexibility. How flexible is the solution? Every business is different, and your need to ensure that the payroll systems you are considering can handle your needs.

Is the payroll system a 'one-size fits all,' or are the add-ons negotiable?
Have you considered what unique challenges your industry faces? Perhaps you have heaving staffing needs, a temporary workforce, or perhaps you have a very large number of garnishment orders you are processing regularly.
Do you have employees who regularly work in a different state than they reside in?
Is there a Human Resources platform built in, or available as an add-on? If not, are integrations with third-parties available?
Are there employee and manager self-service capabilities available, for things like viewing pay details online?
Reports and Integrations. How many requests for information do you get every day from employees, managers, and executives? You need this data available at any time, in a user-friendly format. Data means nothing unless you know how to read it, so make sure the payroll systems provides the resources you need for accessing data. Do you have other needs that will not be handled by the new payroll system, such as a timekeeping application? If so, what type of integrations are available with the new payroll system?
The life of a payroll professional is never an easy one, but it's a rewarding one. While it's tempting to cut corners now, or rush through the selection process, don't fall for it. If you don't take the time to ask the tough questions now, your nights and weekends may be paying the price later on.