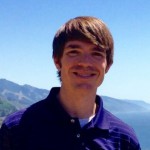 By Chris Hadden, CPP
Technical Sales Manager
What's the awful sound? How's that even possible? Is that really my alarm clock going off already?
This basically sums up my feelings every morning, right now. Surprisingly, it's not because my newborn son kept me up all night. January is upon us, and in the Payroll and HR community, this is one of the busiest times of the year, which means late nights and early mornings!
As thousands of customers already know, fortunately, the Greenshades Year-End Forms module can make year-end at least a little more manageable.
Whether this is your first time using Year End Forms, or your 10th time, here's some tips to keep in mind to make this January go as smooth as possible.
1. Don't forget that W2 forms are automatically uploaded from the payroll system when you're using the Employee Services Were your W2s uploaded to Year-End forms before you were ready? Don't worry. There is no need to panic. Here are a couple of things to keep in mind:
Employee access is off by default. Even if your employee access is enabled for viewing pay records online, the employee access to your new W2 forms is kept off, until you turn on the access. Once you're ready, access can be enabled from step 5 on the Year-End forms checklist.
Have you made edits within your payroll system after the W2s were uploaded to Year-End Forms? No problem. You can easily replace W2s whenever you need. While running a sync on the Connector, simply choose the option to Replace W-2s. When this is selected, the W2s from your payroll system will be uploaded and will replace the incorrect W2s previously uploaded.
2. The Welcome Wizard does not go away. We've all done it before, with so many things in life. Whether it's walking down a street or clicking through software, it's easy to go one step too far. If you find yourself in a place where the information in the welcome wizard needs to updated, do not worry. This can be accessed through Step 1 on the Year-End Forms Checklist.
3. Want to go old school? Classic View is still available. I'll admit – I continued using the Classic View for at least an extra year or two after we released the Task-Driven view in 2010. And it turns out that I was not alone. While, yes, I have grown to love the Task-Driven view, and it's the default view for users at this point, the Classic View is still available. If you're looking at the Year-End Forms checklist, just scroll to the bottom of the page, and on the left-hand side, you'll see a link that says Classic View. Click that link and it's like going retro!

But don't worry, if the past isn't as fun as you remembered it being, scroll to the bottom of the page and select Task-Driven View, and you'll come back to the present.
4. So many reports! With so much going on during year-end, you may not even think to check out all of the reports that are available. Take a few minutes to check them out, and I know you won't be disappointed. My favorite report is the Administrator Activity This is a detailed log of all actions taken by Administrators on the forms. Whether it's a small edit, or a huge one, they'll all be on this report. You can access this report, and more, by selecting My Reports on the Task-Driven view.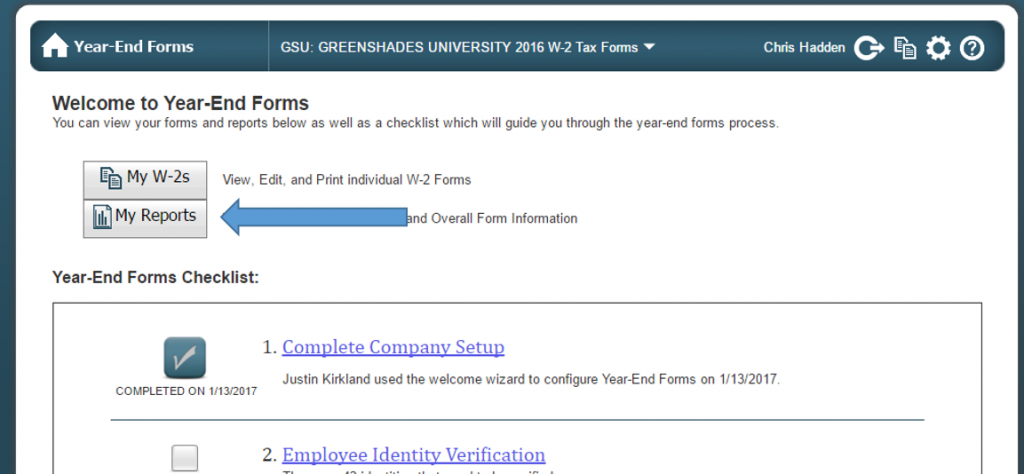 5. Don't forget about archiving. Where did my 2015 paystubs and W2s go? In an effort to keep costs as low as possible for our clients, Greenshades, by default, keeps only the current year and previous year payroll information on Greenshades Online and Year-End Forms. So, currently, this represents 2017 pay history, and 2016 pay history and W2 forms. If you would like to have more history maintained on the website, that's certainly not a problem. For a minimal fee, you can keep this data online for an additional year. Just email CustomerService@greenshades.com, stating you wish to archive your data.
6. Download a batch for your records — you can download to Excel too. Whether you plan to archive your records on the website or not, you should always download a copy to store locally. You can download a PDF file for your records, which contains all of the tax forms for your company, or you can request for Greenshades to mail you a secure CD containing your company records.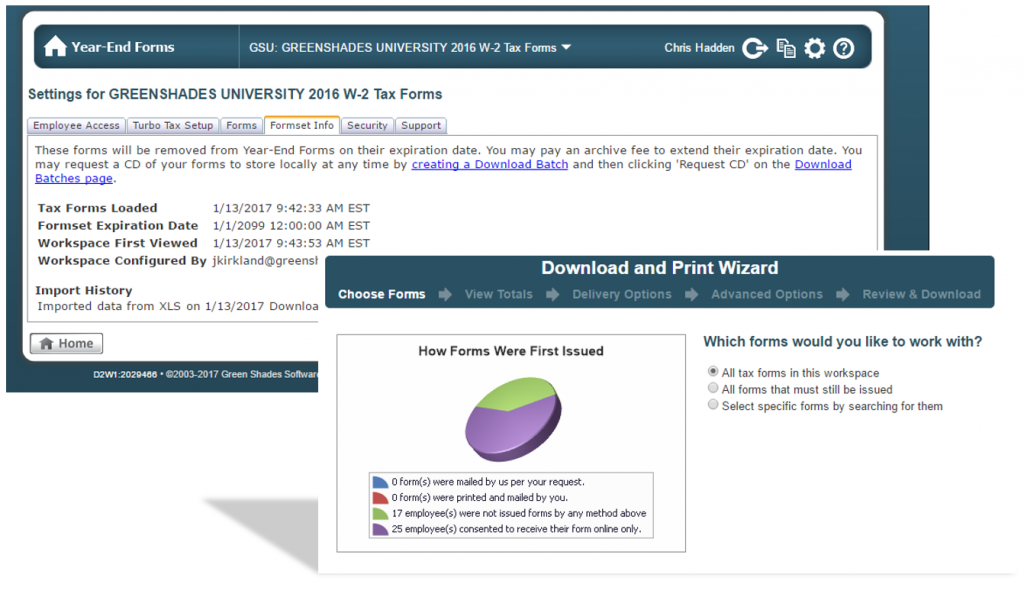 A bonus tip on this one – many users are not aware, but you can even download all of the data to Microsoft Excel. From Year End Forms, go to My Reports, and then select All form-data, under Formset Reports. From there, select Download Excel, and viola, you now have over 70 tables of W2 information!
7. SSN verification — free to use, but optional. Verifying an employee's Social Security Number is a critical step for any business, and using the Social Security Administration's SSNV service is a great way to complete this process. Many businesses find that as a best practice, it's most beneficial to perform this verification early in the employment stage, soon after the employee is hired. If your business is already verifying SSNs through applications such as the Dynamics Payroll Inspector or Tax Filing Center, you can feel free to skip the SSN verification step (labeled Employee Identify Verification on the Year-End Forms Checklist). Skipping this step is only considered a moderate level warning, so if you feel confident in your employee names and SSNs, which have been previously verified, don't let this re-verification hold you up this year-end. You can just skip this step on the checklist, and move right along.
8. Resolve warnings. Whether you're working with 1099s, W2s, or 1095 forms, it's important to review any warnings with your forms. Please note, though, every warning has a severity level associated with it. While a high severity warning is something that must be resolved, a low or moderate severity warning is something you may be able to ignore. Greenshades will warn you along the way when you have warnings to address, so make sure to take a good look before processing your forms.
9. Managing multiple form types? No problem at all. There are a couple different ways to navigate between your different form types, such as W2s and 1095 forms. Within Year End Forms, you can toggle between formsets at the top of the page. If you would like an overview of all of your tax forms, go to Greenshades Online and select Year-End Forms in the green bar at the top of the page.
10. Use mail service and pay attention to the cut-off dates. Last, but certainly not least, Let Us Handle That! Greenshades mails out millions of tax forms every year, so why are you still mailing forms yourself? Keep in mind, though, in order for Greenshades to guarantee a postmark date of January 31st on the W2 and 1099 forms, and March 2nd on the 1095-C forms, the forms must be released by January 25th, and February 24th, respectively (these dates apply only for 2016 year-end). Within Year-End Forms, select the option to Ask us to Mail Remaining (form type). You can have Greenshades print and mail all of your tax forms, or only those that must still be issued.
If you need more help with Year-End Forms, please visit our help page at https://www.downloadmyform.com/Docs/DMFOverview.aspx.
Videos can be found at 1099 Year End Video, W2 Year End video, and 1095-C Year End Video.