Chris Hadden, CPP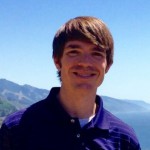 Technical Sales Manager
As we wrap up the holiday season and 2015 with our friends in family, it's important to take a minute to not just reflect on what 2015 has brought us, but also take a moment to plan for 2016. This is important in both a personal and professional capacity. For Payroll and Human Resources professionals, 2015 can be summarized quite simply: Affordable Care Act (ACA). While there has been a lot that has taken place in 2015 for businesses, ranging from the highs of a rising economy to the low points of the Volkswagen scandal, ACA concerns are at the top of the list.
So now that we can have a fresh start in 2016, what can we look forward to?
2016 is a leap year.  Not only does this mean that 'leaplings' get to celebrate their birthday in 2016, but this also brings potential challenges to businesses.
Do you pay your employees on a bi-weekly basis? If so, you are not alone. According to a recent Bureau of Labor Statistics survey, bi-weekly is the most common pay frequency with 36.5% of private businesses choosing this pay frequency.
So let's take a moment to think about what we just encountered in 2015. Bi-weekly payroll is typically made up of 26 pay periods per year. However, in 2015 many businesses actually had 27 pay periods. This meant that businesses were left to make a decision. Option 1 was to divide their employee's annual salaries by 27 pay periods, and thereby giving the employee a lower bi-weekly payroll check in 2015 than they received in 2014. Option 2 was to divide the annual salaries by 26 pay periods, and actually, pay the employee for an extra pay period in 2015. Obviously, option 2 was preferred by employees, however, this would increase the overall employer's payroll costs and payroll tax liability. Option 1 was more economical for business, but could potentially lead to employee confusion and low morale. It was certainly a dilemma. What option did you choose?
So back to the leap year discussion. Great news, salaried employees are impacted yet again! If an employee's annual salary is typically covering a 365 day period, in 2016 this same dollar amount is covering 366 days. Does this mean employees are working an extra day for free? Not exactly, but employees could easily feel this way. TODAY.com addressed this back in 2012.
With this additional day, it could also impact employers who pay their employees weekly, which is 32.4% of private businesses, according to the recent BLS survey. Since a leap year has 52 weeks plus two additional days, some weekly payroll employees may be paid 53 times in 2016. The most important thing to do with all of this is be aware of the potential impact and communicate with your employees. Having an open line of communication with your employees about this will go a long way to help avoid unnecessary confusion in 2016.
If 'ACA' was the 2015 acronym of the year, 'DOL' just might be the 2016 acronym of the year. In June 2015, the Department of Labor proposed revised regulations which affect Fair Labor Standard Act's 'white-collar' overtime exceptions. The current proposal would increase the OT exemption from $455 per week (or $23,600 per year) to $970 per week (or $50,400 per year).
So why is the DOL pushing for change? When the salary level test is set at a high enough level, it provides an effective method of distinguishing between white-collar workers who are eligible for overtime and those who are exempt, without resorting to the duties test. The DOL believes that, currently, too many workers are eligible for the exemption under the salary test but don't come close to meeting it under the duties test because of the disproportionate amount of nonexempt work they perform.
So what can business do to prepare? The best thing businesses can do at this point is begin understanding what potential impact this has on their current employees:
Identify all employees who are classified as OT exempt, earning less than $50,400 per year.
Sum up all of their hours worked per week.
If the hours are not currently being tracked for these employees, begin tracking immediately.
Determine which employees are currently working more than 40 hours per week, and identify the additional OT cost the business would absorb based on these proposed regulations.
Make a determination to either reclassify the status to hourly, OT eligible, or bump up the employee's annual salary to exceed the minimum thresholds.
Don't forget, built into these proposed regulations is an annual adjustment (increase) to this salary. So having a static salary with annual Cost of Living adjustments made not be enough.
Affordable Care Act forms are due for the first time. All Applicable Large Employers were required to begin complying with ACA regulations in 2015, and along with that comes new information forms that must be reported to the employee and to the IRS. Specifically, the 1095-C form is due to all full-time employees, and the 1094-C is due to the IRS. The IRS recently extended the deadlines from January 31st to March 31st, however, this is still a big ask and something ever large employer needs to be prepared for.
Along with that is the conclusion of the 2015 transition relief, which was available to some employers in 2015. This has the biggest impact on employers in the 50-99 FTE range, but another huge one no business should forget about is the increase in the Minimum Essential Coverage offer, which has been raised from 70% to 95% in 2016. The affordability percentage has also increased from 9.56 percent to 9.66 percent in 2016.
2015 Transition Relief that is ending:
ALEs with Fewer than 100 Full-time Employees (Including Full-time Equivalent Employees)
Shorter Period Permitted for Determining ALE Status for 2015
Certain Non-Calendar Year Plans
Offers of Minimum Essential Coverage for Pay Periods in January 2015.
Offers of Minimum Essential Coverage to Dependents
Offers of Minimum Essential Coverage to at Least 70 Percent of Full-Time Employees (and Their Dependents)
Shorter Measurement Periods Permitted for Identifying Full-Time Employees
Calculation of Employer Shared Responsibility Payment for ALEs With at Least 100 Full-time Employees (Including Full-Time Equivalent Employees)
Last but not least, in 2016 more government agencies are beginning to require electronic filing of wage returns. Starting in 2015 tax year, Utah is just the latest state to now require a business to file annual withholding and W-2 returns electronically by businesses of all sizes. All 50 states are now accepting e-file returns, either through CD or internet submission. Most states require electronic filing based on the number of records submitted, as do the federal government, which requires electronic filing of W-2s, 1094-C, and 1099s for those with more than 250 records.
Whether you like it or not, 2015 is ending and it's time to move forward. So long 2015, and happy new year to 2016!
Are you ready?