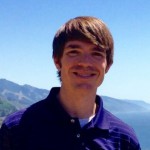 By Chris Hadden, CPP
Technical Sales Manager
My wife and I are expecting our first child this summer. While I am beyond excited, I'm also panicking just a bit. It is to be expected, right?
While many of my waking minutes at this point are either preparing our house for the little one or silently planning things in my head, I have another thought on my mind right now: How much time do I need to take off of work?
I've found a variety of answers to that question, and I've come to the conclusion that it obviously varies in every case. This research has led to an additional question though: How much paid leave do I have available as a new parent?
I'm not sure if it's just because I'm a dad-to-be, or if there is actually a nationwide trend happening, but everywhere I look right now, people are discussing paid family leave. I was watching Late Night with Seth Meyers recently (mainly because Chuck Todd, host of NBC's Meet The Press, was a guest on the show that night), and Seth even did a segment on paid family leave.  I don't think it's just my imagination: The trend is real.
The Family and Medical Leave Act (FMLA) was passed in 1993, under President Clinton's administration. While FMLA does provide up to 12 weeks of leave to new parents, there is no federal requirement for this leave to be paid.
A good friend of mine came to Florida last week to look at homes (he and his wife, and their two kids are moving from California). Over dinner, he was discussing with me how much he has enjoyed spending so much time with their newborn daughter. Since this is, of course, a hot topic for me right now, I asked him how much time he took off work. "Six weeks," he replied. Six weeks!? "How do you have six weeks of PTO at his company," I asked him. He replied with, "Oh no, I'm not on PTO, I'm on 'baby bonding' leave." It was at that moment that I realized that I may live in the wrong state. In his home state of California, new parents receive up to 6 weeks of paid leave, at approximately 55% of normal wages. In his case, he just uses his PTO to make up the difference, so his weekly pay doesn't change.
When checking my available PTO and reviewing our paid leave policy the other day on GreenEmployee, I realized how fortunate I am to work for an organization that embraces family time.  I also have the flexibility of working non-traditional hours, and the occasional ability to work remotely. Not everyone is as fortunate as I am, however.
With the 2016 Presidential election in full swing, paid family leave will continue to be a hot topic – from both parties. With New York's recent announcement of up to 12 weeks of paid leave time and San Francisco's recent announcement of up to 6 weeks of fully paid leave, one can only think that we will continue to see more cities and states adding paid leave time for new parents.
As an employer, now is the time to embrace these changes and proactively update your leave policy – before the government mandates it. You won't be the only company making this change.
Though these changes were once considered extreme, it is continuing to move toward being the norm. As an employee or an employer, keep up to date with the latest changes and stay informed.
Now, back to that book I was reading…