By Brittany Llorente
Media Marketing Associate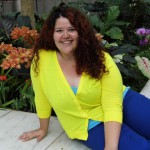 Every year thousands of companies are issued penalties for submitting W-2s with incorrect Social Security Numbers.  Penalties can be up to $100 per return and are costly errors that can be easily avoided.  Businesses have resources available to them to make sure their forms to the Social Security Administration are filed with the correct Social Security Numbers to reduce the likelihood of penalties and prevent the need for corrected returns.
Those businesses that are dealing with penalties now could have avoided incorrect Social Security Numbers with the online Social Security Number Verify System. Employers can verify up to 10 names and Social Security Numbers (per screen) online and receive immediate results.
For those employers who are verifying Social Security Numbers and names for a large batch, up to 250,000, employers can upload the file overnight and receive the results the next government business day.
In order to register, sign up through the Business Services Online Welcome Page at https://www.ssa.gov/bso/bsowelcome.htm.
Because larger businesses have more employees, vendors, and management, the margin for error is increased. This is why some payroll tax software includes the E-verify system, a free online system operated in conjunction with the Department of Homeland Security and the Social Security Administration. It allows or employers to electronically verify employment eligibility of new hired employees.
For employers, this is a useful tool for smooth and easy processing of annual wage reports, saves money and employers will issue fewer W-2c's. It is used to work seamlessly with the I-9 form. E-Verifies performance of automatically confirmed as work authorized is 98.81 percent.
Over a dozen states have enacted legislation requiring mandatory use of E-Verify that may include most employers, various public entities and contractors. These states include Idaho, Utah, Arizona, Colorado, Nebraska, Minnesota, Oklahoma, Missouri, Indiana, Pennsylvania, Virginia, Tennessee, North Carolina, South Carolina, Georgia, Alabama, Mississippi, Louisiana and Florida.
In addition to verifying SSN's, E-Verify also supports photo matching to prevent documents from being falsified. This works with both passports, passport cards, permanent resident cards and employee authorization cards. Employers compare the photo on the documentation to one that E-verify provides.
To enroll in E-Verify, visit the U.S. Citizenship and Immigrations Services Website at www.USCIS.Gov and click 'Enroll in E-Verify' on the left side of the screen under 'Start Here.' Then click 'Enroll Now' on the next page.
Use of these processes can cut down on fines and keep a business in a better situation to handle any audits that it may face. This includes a uniform process for each new hire and employee with the company.