By Chris Hadden, CPP
Technical Sales Manager
5…4…3…2…1
Streamlined, intuitive, automated, multi-dimensional… (Insert buzz word here).
Ok, now that all of the buzzwords are out of the way, let us get down to specifics.
It is hard to believe that it has been more than 6-years since the Payroll Tax Service (originally known as EFP, or E-File and Pay) made its debut at Greenshades.
Over the years, there have been many features within the Payroll Tax Service that I have come to love (just as our clients have as well).
With so many things to pick from, the idea of narrowing down to my top five was tough but here we go!
1. Tax liability details explained. Ever wonder why Greenshades has recommended a specific tax liability payment amount? When reviewing your total tax payment amount, select Explain Why, which will provide additional details on the payment amount. Need more? No problem. You can view a PDF of the actual paychecks that contributed to this liability amount under the Pay History tab.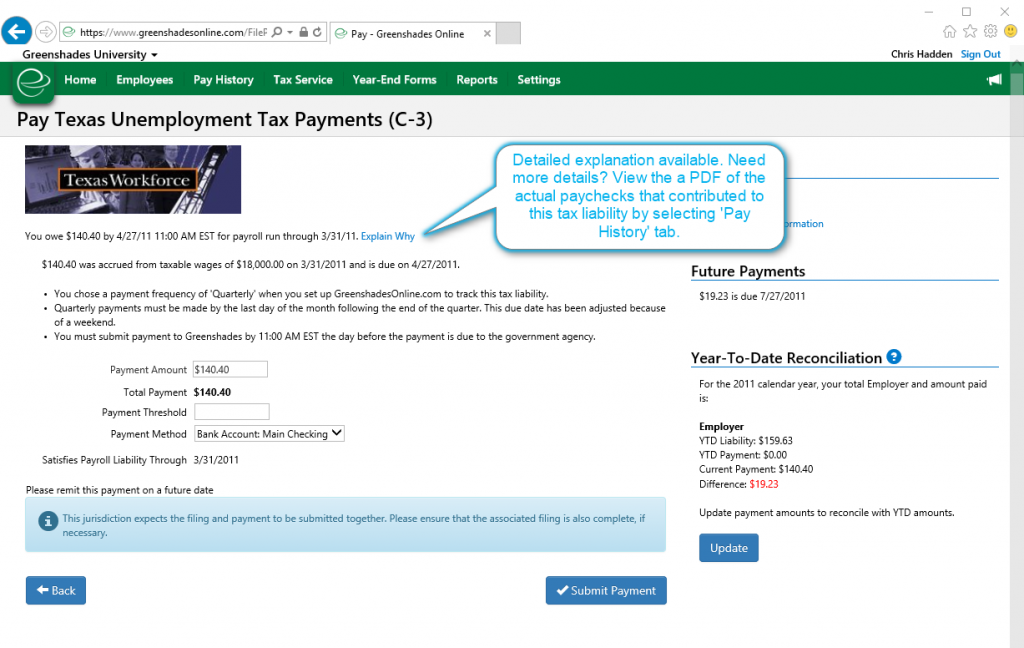 2. Hold on to your money longer! Who doesn't like holding onto their cash? With the Payroll Tax Service, you can hold your money longer than a traditional outsource offering. Since the tax deposit money is transferred directly from your specified bank account to the tax agency, you have the ability to keep the funds in your bank account longer. If you would like to hold your money, but you want to go ahead and mark the payment from your to-do list, simply select Please remit this payment on a future date, and select the payment date. Much like paying a bill online, the initiation of the funds transfer will not begin until the date in the future you have selected.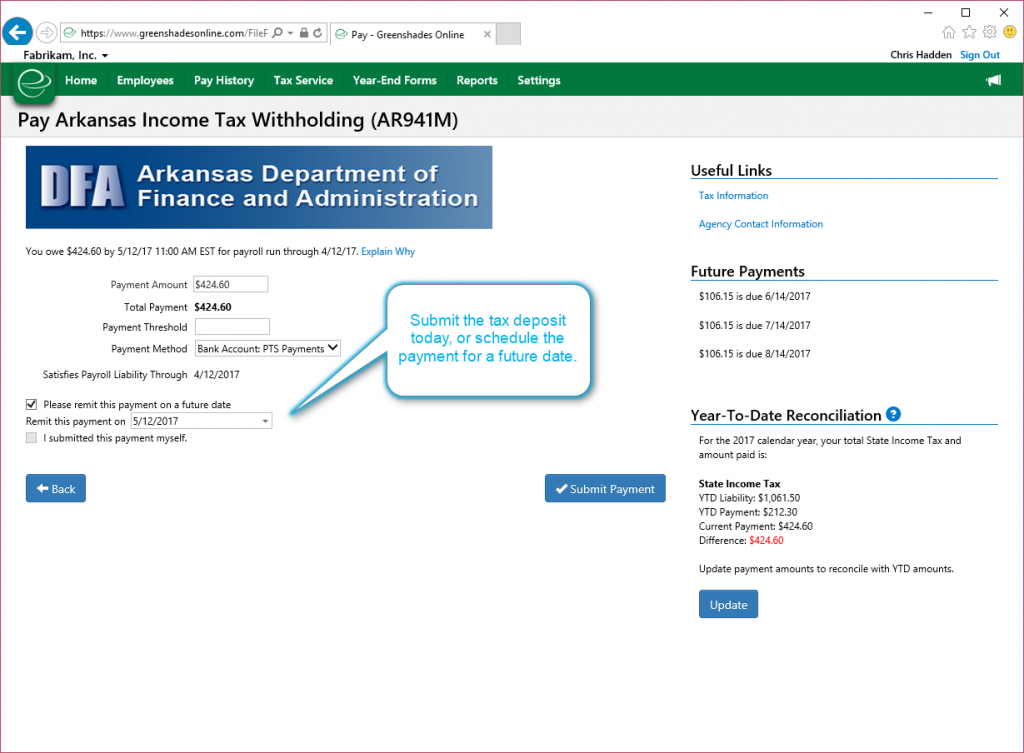 3. Edit tax filings prior to submission. You are always in control when using the Payroll Tax Service. Through the Advanced Editor, you have the ability to make any edits you may need, big or small. Have an additional employee record you need to add from a third party source, or an adjustment needed that cannot be accounted for within your Payroll module? No worries. This can be done in the editor. When reviewing your tax return submission screen, just select Click Here to make edits to this data. This will open up the Advanced Editor where you can make employee level adjustments, company changes, and more.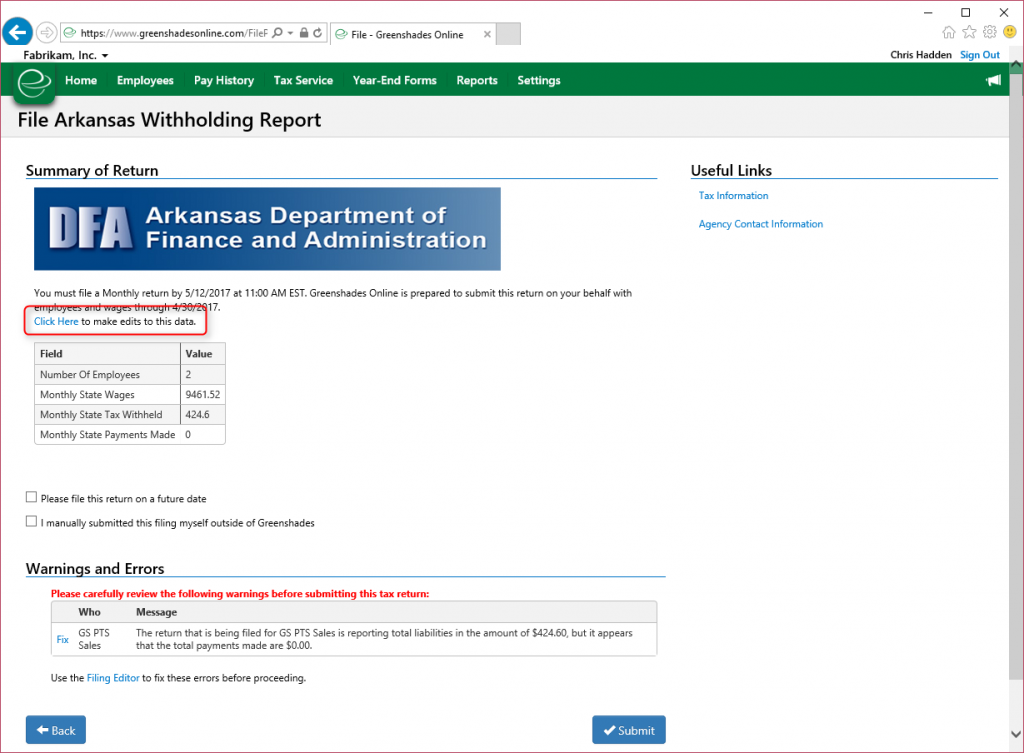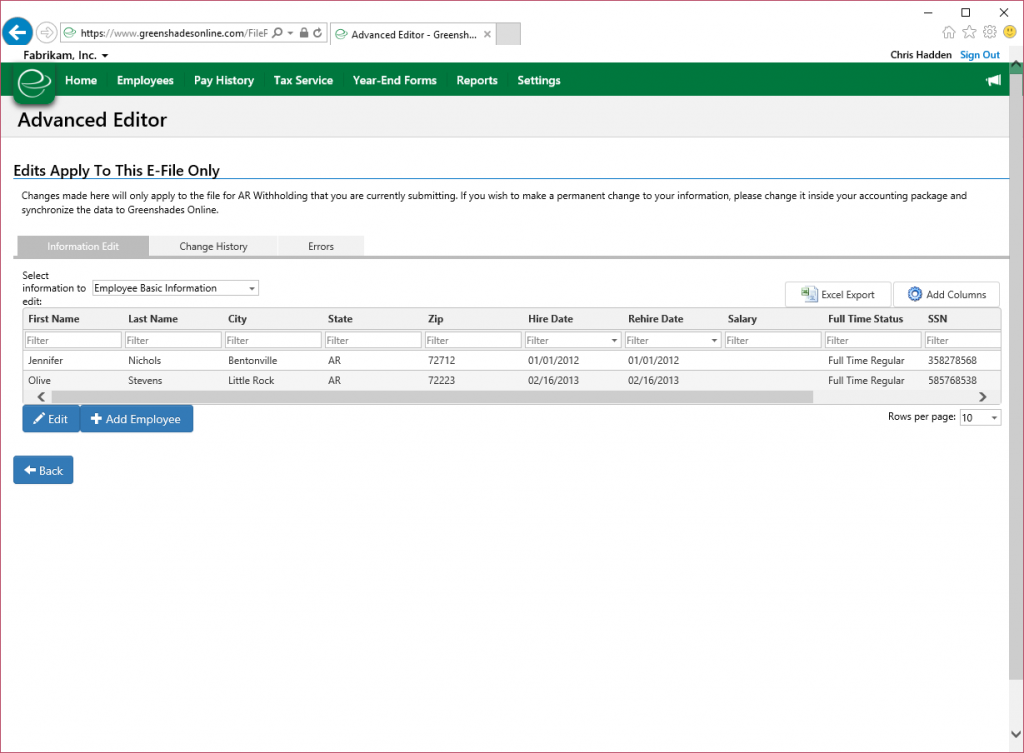 4. Warning! Have no fear. If something looks off, the Payroll Tax Service will let you know. Whether your reported liability payments are not matching your actual payments made (like the example below), your SUTA wage base is incorrect, or many other concerns, the Payroll Tax Service will let you know.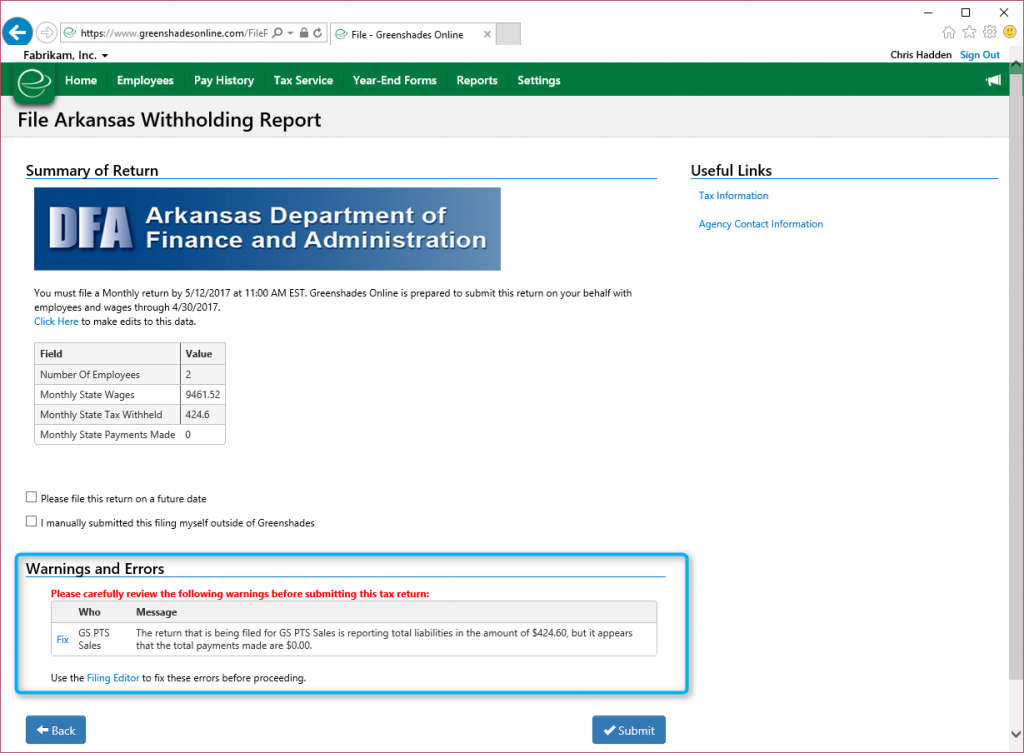 5. Audit ready. Need to know who signed off on a tax deposit? Need a copy of the tax e-file that was submitted? Are you looking for a confirmation number? All of this and more is available on the Payroll Tax Service. All historical submissions (both payments and tax filings) can be viewed at any time with full report capabilities (export to PDF and Excel).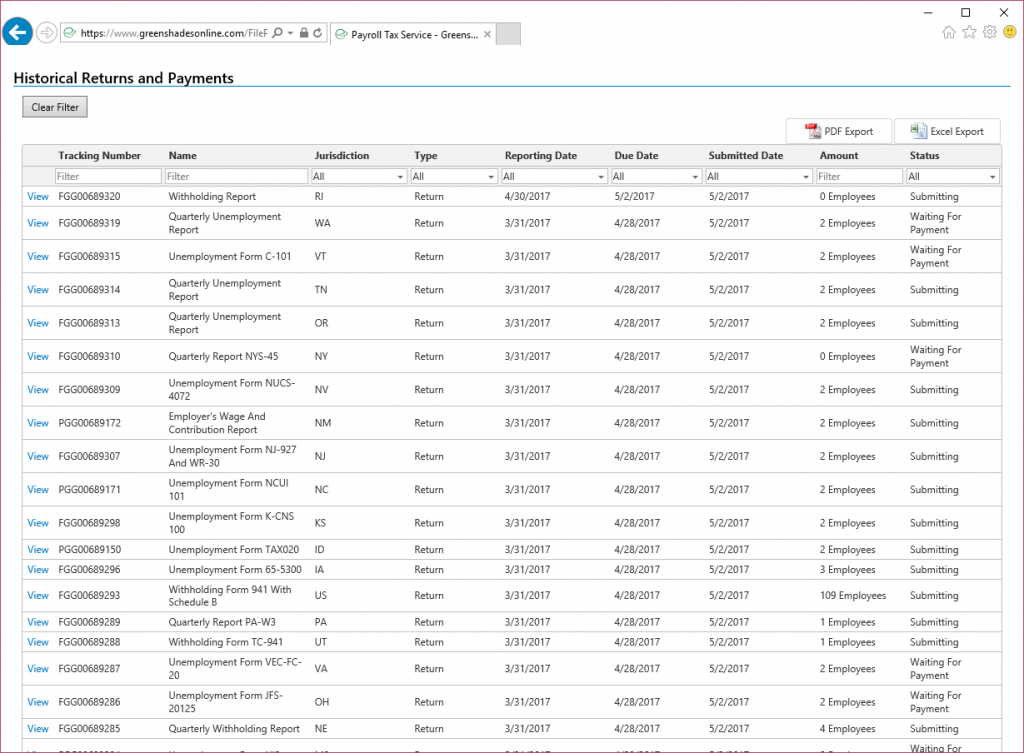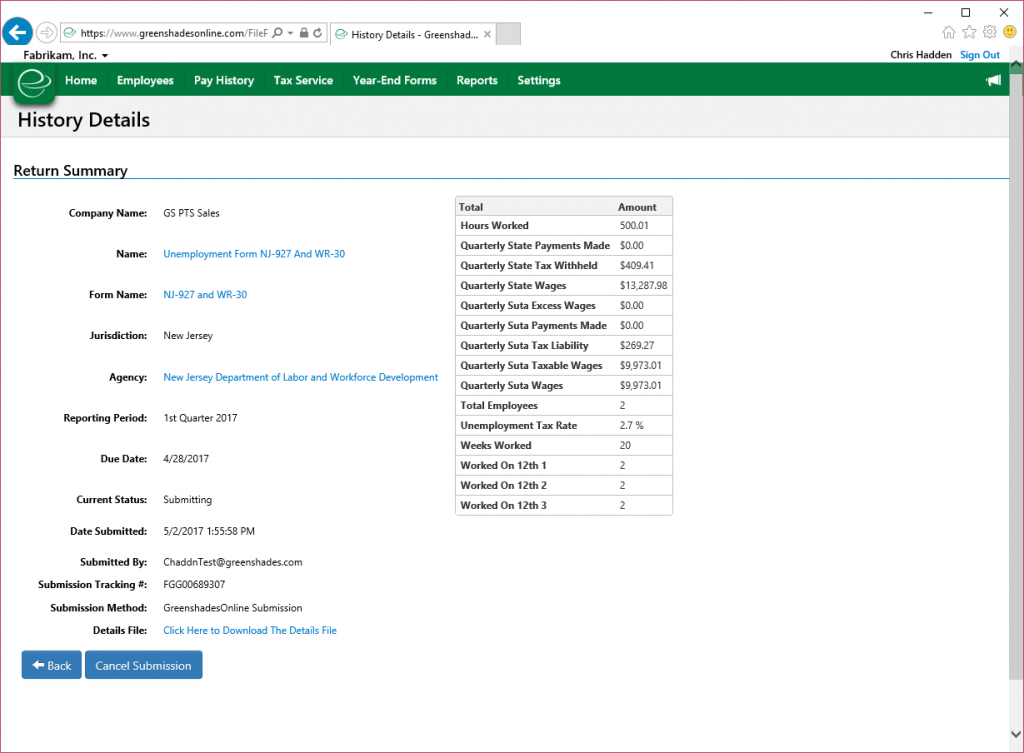 As you can see, there is no shortage of features within the Payroll Tax Service.
If you are a current Payroll Tax Service user and need assistance, don't forget you have a dedicated Tax Service representative that is assigned to your account.
If you're not yet a user and would like additional information, please contact the Greenshades Sales team for additional information. Greenshades Sales can be reached at Sales@greenshades.com or 888-255-3815 ext 2.