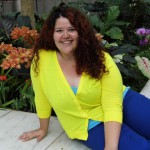 By Brittany Llorente
Media Marketing Associate
If your January wasn't busy enough already as an employer, it might get busier.
During GPUG I attended a session on 1099s held by Tom Weaver. During the session, there was some confusion about the new deadlines that were being enacted by the IRS and the Social Security Administration.
"1099 forms will need to be filed to the IRS by January 31st," I said to a room full of payroll professionals. Some were informed while others gave me a look of sheer panic.
This change also comes on the heels of the W-2 form having the same accelerated due date, both for employers to file to the Social Security Administration, and distributed to employees.
At Greenshades we are used to being busy during the month of January, but this year we won't be the only ones.
What does this mean to you?
In previous years, employers had the deadline of January 31 to supply their employees with their W-2 forms and until the end of February to file to the SSA (end of March, if filing electronically). This January, the W2 form is due to both the employee and the SSA, by the 31st of the month. This will require more planning and better accuracy of the forms.
According to the IRS, the Protecting Americans from Tax Hikes (PATH) Act was put into effect in December 2015.
"As tax season approaches, the IRS wants to be sure employers, especially smaller businesses, are aware of these new deadlines," said IRS Commissioner John Koskinen. "We are working with the payroll community and other partners to share this information widely." –  via IRS.gov
During this season, like many seasons in transition, there is some relief, but it is not guaranteed.
According to the IRS website, "there are changes in requesting an extension to file the Form W-2. Only one 30-day extension to file Form W-2 is available and this extension is not automatic. If an extension is necessary, a Form 8809 Application for Extension of Time to File Information Returns must be completed as soon as you know an extension is necessary, but by January 31. Please carefully review the instructions for Form 8809, for more information."
In the past few years, the IRS has taken strides to put procedures in place to curb the amount of fraud and errors that are seen through the tax return process. The IRS and SSA are able to compare the form to the one filed by the employee to verify the validity and legitimacy of the form.
How can we help?
Greenshades has a long-standing reputation of being a reliable solution for assisting in the e-filing process, and the distribution of tax forms to employees.
For more information on our solutions, email sales@greenshades.com.