Anticipated Release – 12/16/2021
---
Improved Feature – Multi-State taxation:
Payroll calculations for employees working across multiple jurisdictions were improved to ensure withholding accuracy for SIT, SUTA, SDI, and other taxes.
SUTA withholdings will always be calculated against the Employee's set Work Location in their employee information
Payrun Wizard Review step now contains "Earnings locations" and "Position" columns

The Tax Parameters screen will also show warnings on said locations where no specific W-4 parameters are set for that employee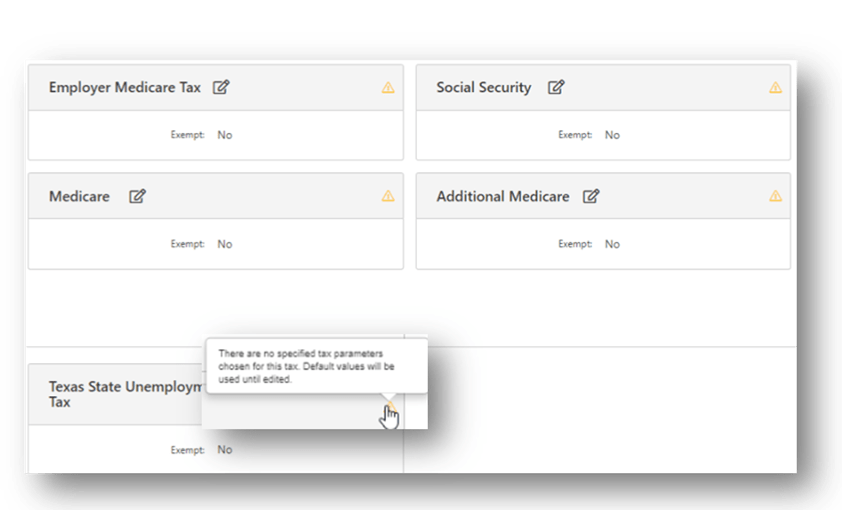 Important Note: When no tax parameters are specified, defaults parameters will be utilized
Improved Feature – Blended OT:
Calculation changed for OVERTIME codes to adhere to proper FLSA OT standards
Overtime Premium and standard Overtime codes will now produce the same resulting total earnings.
For Payroll Frequencies of Bi-weekly, Twice a Month, Monthly, etc. Overtime is calculated on a weekly basis and the result of each week is summed together in the payrun
How to Calculate Blended OT:
Step 1 – Calculate RROP as follows:
Multiply each earning code by its total hours
Add the resulting earnings totals together
Then divide by total hours worked
Step 2 – Determine the total base earnings amount (without Overtime):
Multiply each earning code by its total hours
Add the resulting earnings totals together
Step 3 – Determine the Overtime earnings
The determined RROP is multiplied by 0.5
The result is multiplied by the total OT hours, which is determined as the total hours over 40 in that work week
Step 4 – Sum your Base Earnings with your Overtime earnings   Example:
Hours and Rates:

20 hours Code A at $15/hr
20 hours Code B at $25/hr
10 hours total OT (on Code B – base rate $25 in this case)

[Step 1] RROP = (20 * $15 + 30 * $25) / 50 = $21/hour
[Step 2] Base Earnings = (20 * $15) + (20 * $25) + (10 * 25) = ($300) + ($500) + ($250) = $1050
[Step 3] Overtime = (0.5 * $21) * 10 = $10.5 *10 = $105
[Step 4] $1050 (Base Earnings) + $105 (Overtime) = $1155
  Note: The above resulting pay will be the same no matter what codes are used as OT as long as it is the same total OT hours and total Base Code hours.  
New Feature – HSA Family Support:
HSA family plans for deductions and benefits have been added
Validation in the code setup interface to ensure an Employee can only be applied either a family or single HSA plan (not both)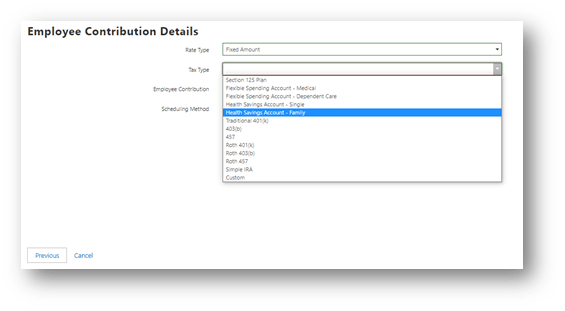 New Feature – Payrun Wizard Hours Import Enhancement:
The Hour import tool in the Payrun Wizard will produce an error report if issues are found on the imported file
The report will explain the discrepancies or issues in each line of the import (example below)
Improved Feature – Tax Engine Update for 2022