---
Anticipated Release – 10/28/20
---
Bankruptcy Garnishments
Bankruptcy garnishments are now natively support within the payroll module and can be assigned to any employee as needed. These garnishments act like all other garnishments and automatically pull in to appropriate pay runs as configured.
Foreign Military Base Taxes
On the employee profile, an employee's location can be set to a military base. When that employee is paid via payroll, they are taxed correctly. This is most useful for employees who are working part-time for a US-based company while stationed abroad.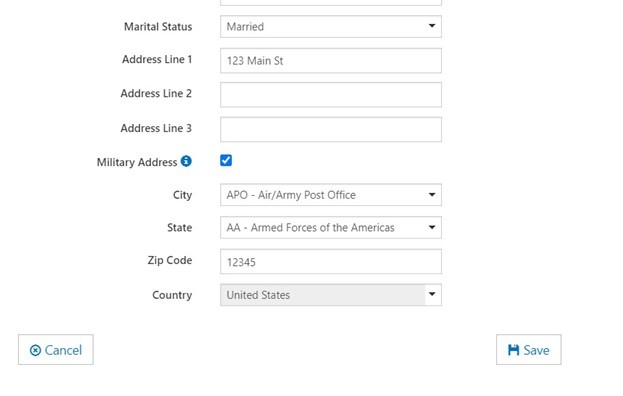 Earnings Import Improvements
When Uploading the earnings import, some errors result in a non-specific error of "Error: Failed to import for the following reasons: null". We've updated these to be more specific and useful, for example: "Error: Failed to import for the following reasons: Invalid Base Code Name value ('Salary')"
General UI Improvements
Added better tooltips to earnings imports
Update the minutes and hours on the final pay stub preview modal so that 40 hours, 61 minutes appears correctly as 41 hours, 1 minute
Improved loading times for the pay schedule modal
---
Past Updates
---