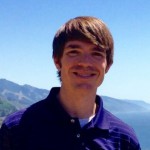 By: Chris Hadden, CPP
Technical Sales Manager
Tornado Warning!
As I'm writing this blog, I am currently under a tornado warning and listening to what sounds like the end of the world is coming outside! Do not worry. The storm eventually calms down and everything ends up okay. Funny enough, though, one of my friends is out of town this week on a storm-chasing trip in Tornado Valley while he is missing these possible tornadoes in his own backyard.
This storm got me thinking, though. Today is not a day that I would want to drive into the office. Once again, I find myself thankful that I live in a world where cloud computing is a thing and I can easily work from home instead of fighting the weather to get to the office.
Hosted and web-based software is something that I have grown to love. The idea that I can access my information from anywhere with an internet connection still amazes me. Technology has been changing so rapidly over the past 10 years and almost all of it is a great benefit to our society (almost all…hard to say that all of those addictive games on our smartphones are a good thing for social lives).
Since joining Greenshades in 2009, I have enjoyed being a part of this technology movement firsthand. I have watched and participated in our products moving solely from 'desktop' solutions to 'online' solutions. Boy, has it been fun!
The Greenshades Payroll Tax Service, Employee and Benefits Services, and Year-End Forms offerings are hosted applications that can be accessed from anywhere with an internet connection.
As an employee and manager who utilizes the employee self-service portal regularly, I am so grateful that I can manage and update important, time sensitive information from any location – including my cell phone. Over the years, I have used it dozens of times to update my W4 form, update my contact information, enroll in benefits online, submit time-off requests, approve time-off requests, and so much more.
Additionally, if there is one thing that has been consistently clear over the years as a payroll professional is that the IRS is not too forgiving when it comes to collecting tax dollars! With the Payroll Tax Service being accessible from any location, day or night, weekday or weekend, payroll and tax professionals are able to submit and ensure their taxes are filed and paid in a timely manner from anywhere. All of this can be done whether they are in the office or not.
The world is continuing to change every day with no signs of slowing down. Technology is no different.
If you wait too long you can easily find yourself in a place where your Payroll and HR systems are sorely outdated. So, take this as a reminder to do a formal review of your systems to see what potential changes are needed. The American Payroll Association and Society of Human Resource Managers are both great resources to start with. Attending local chapter meetings for these organizations can also be very helpful to get feedback from other individuals facing similar challenges.
So, time for me to stay hunkered down and get some work done!