By The Greenshades Security Team
As we reported in our "Keep an eye out for phishers" blog post earlier this year, phishing attacks are on the rise. Phishers are trying to trick you and your employees into giving away your password and other personal information. In an effort to inform our clients on the types of phishing emails to look out for, this blog post will keep an updated list of the phishing emails reported to us.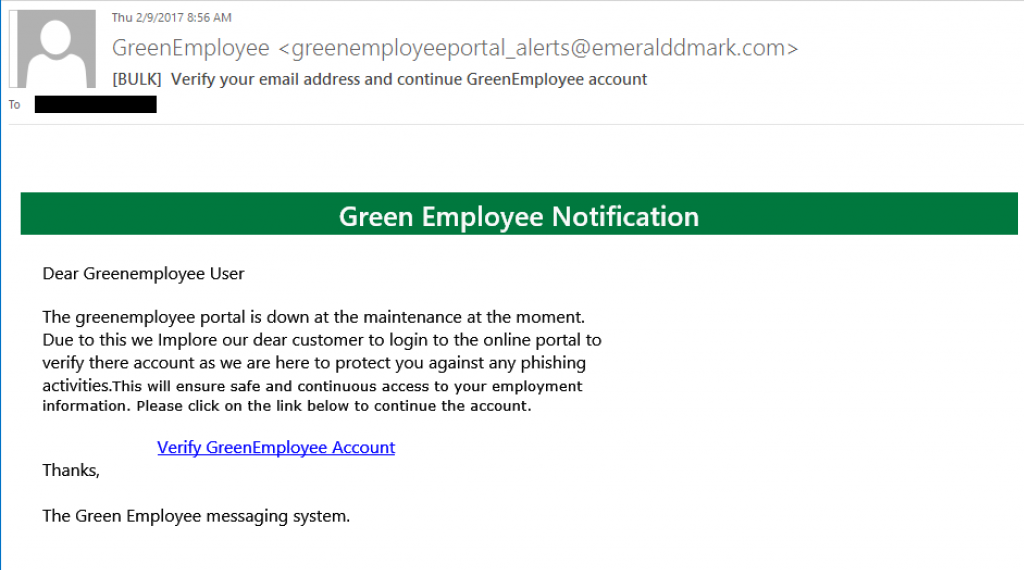 Please remember, Greenshades only sends emails from our domains and only sends links to websites on our own domains – Greenshades.com, GreenshadesOnline.com, GreenEmployee.com, and DownloadMyForm.com – or our service partners' domains like ConstantContact.com, GoToMeeting.com, and StartControl.com. If the email address or any link in the email does not use one of these domains and is pretending to be Greenshades, please treat it as fraudulent and report it to us. We will keep this blog updated with any new phishing attempts reported to us.