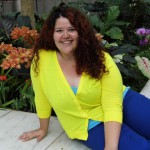 By Brittany Llorente
Media Marketing Associate
With the first of many conferences kicking off this week, we thought it would be a great time to share one of our secret weapons when it comes to conferences.
We like to think that we are seasoned conference attendees and exhibitors, and with that comes tried and true methods to keeping ourselves prepared. This is why we carry our Greenshades conference pack. Here are a few of the items it contains.
Health Kit
With so many attendees at a conference, there is likely someone there who is sick. There is also a large likelihood that you shook that persons hand (see below for hand sanitizer). Our health kit includes Emergen-C, Dayquil, Ibuprofen, Tums, Neosporin and band aids for cuts and scrapes, and tissues.
We had an "Oops!"
You can never be too prepared with what might happen. If you spill mustard on your shirt, a Tide Pen will help in a pinch. If you're in a rush in the morning and don't have time to iron your shirt or skirt, a wrinkle releaser can save the day. We have even used this on our table cloths after unpacking them from the box. if you are  missing a button or need to pin something, safety pins always work.
You're about to meet a lot of people
Be prepared to shake a lot of hands and talk to a lot of people. Confidence is key when meeting new people without coffee or food lingering on your breath. We pack a few different flavors of Tic Tacs for this reason. Also, because it is not feasible to run to the sink to wash your hands at all times, hand sanitizer will keep you from catching too many germs along the way.
We are at a conference
You never know when you're going to need to jot down a note or exchange contact information. Keep your business cards handy, as well as a note pad, and extra pens. Pro tip: When someone hands you their business card, write down a note to yourself to jog your memory of what you discussed with that person. When the conference is over and you have a stack of cards in your bag, it will help you strike up a conversation with a recall of what you discussed.
We have a booth
This might be just for those who have a booth at a conference, but these items have been particularly helpful: Zip ties, packing tape, scissors, trash bags, and black markers. These items are always in our kit.
We hope to see you at the next conference, no matter where it may be. To find out where we will be next, contact our sales team at sales@greenshades.com.