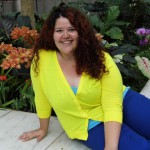 By Brittany Llorente
Media Marketing Associate
Last year, I wrote a few articles either talking about the quirky new benefits that are being offered in the way of paid time off, like pawternity, or helping with gym memberships. Gone are the days of simply offering health insurance.
There has been an increase in benefits of all types as companies are searching for new and creative ways to attract employees or give incentives to keep them onboard.
Here are a few more that have popped up recently.
Offering money for vacation
Since fewer and fewer employees are taking their vacations, some companies are offering a cash incentive in addition to paid time off to travel. Most recently, a company named Basecamp, started giving their employees $5,000 to travel.
Personal computer equipment
A company out of Washington offers employees a $2,000 allowance for employees to purchase personal computer equipment on their second anniversary.
Time off for pets
Whether it is adopting a new pet or needing time off due to a loss of a pet, companies are offering time off for their employees' pets.
Now, even if you balked at your company doing any of the above, there are still some other benefits that you might be offering your employees that don't fit into the normal box of what is offered. One of the main reasons companies shy away from offering a benefit is the amount of work, time, tracking, and forms that it might involve.
This is where we come in.
The research and offerings for any benefit and perk that you offer will still need to be thoroughly vetted by your company. However, our employee services solution, an online employee portal, can help you enroll your employees in those perks, and make it easier on your HR team.
For instance, if your business does allow for a 'new pet' paid time off allowance, you can have that entered in as a reason code in the PTO section of the module.
This way, when an employee requests the time off, they can put in a reason or comment for their request, as well as go through an approval process for it, just like any other time off.
For those companies who offer perks that simply need an opt-in form or a signed waiver, this can be done through the 'HR Documents' module on the portal. For this, simply upload the form needed, and have it added to a select group (or all) employees to view. They can then sign electronically to consent to the perk or benefit.
At any time, if an employee is unsure whether they are enrolled, they simply log into their employee portal, click their HR documents and review their information.
Here at Greenshades, our annual printer smash is a company perk. Each employee has to sign the waiver to participate, and this is kept in the HR documents.
So, if you're looking for an easier way to manage your company benefits, perks, and consent forms, don't let the hassle and paperwork deter you. It can all be made as simple as a few clicks and resourced just as easily by employees.