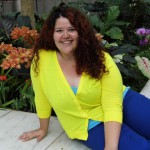 By Brittany Llorente
Media Marketing Associate
Valentine's Day.
A day of love, chocolates, weddings and romance.
The only real part of those things that would influence your Human Resource team is a wedding. Once you are married, there are things that need updating, benefits that become eligible, and more.
The best part of our software is that it not only makes it simple to do, but you do not have to bother anyone. You can do everything you need to do from your employee portal.
Update W-4
When I tied the knot a little over a year ago, I was amazed at how easy this process was for me compared to past jobs and my husband's annoyance of how difficult this was to change.
Once you are logged into the system, click the Pay History tab at the top of the screen, then from the drop down menu, select Paystubs. Once there, click the 'Edit your W-4' link.
You will then be brought to a screen that will show your historical W-4s on the left, your current W-4 and the 'New W-4' button at the top that allows a new W-4 to be created. Click this button.
Now you will be brought to a screen that gives you two options. One is to either let a wizard help you fill out your W-4 forms based on questions such as marital/household status, whether you can be claimed as a dependent and more. If you feel comfortable filling out the W-4 on your own, click the second option: Show me the W-4 form itself and let me choose my allowances directly.
I choose the help wizard and answer the questions given. It will fill out the W-4 for me, based on how I will be filing and my spouse's info as well. These questions are broken into five sections: personal info, job info, multiple jobs, deductions and other info. If you have ever felt unsure when filling out the W-4, this is a great tool for you. Otherwise, you might end up having the wrong amount of federal income tax withheld, and end up owing the IRS when tax season comes around.
After answering the questions, the wizard will give a review screen to confirm the information. It will also allow me to review my W-4 and check the box confirming that the information I have given is true, then submit.
From here, your Payroll and HR team will receive an update of your W-4. This can be updated with no paper and minimal errors from an accidental keystroke or entry.
Update Profile
To update your address, marital status and possibly change your last name in the system, Green Employee allows for an easy solution.
From the top, click the HR Profile tab. On the left, there are different sections: Personal info, address, dependents, contacts and work location. Each of these are updated individually. Simply click the edit button in each field.
Once submitted, the updates will be submitted to HR and may require approval.
Benefits Enrollment
Congratulations, getting married is a qualifying life event. This means that you can add on any new dependents on your health insurance, dental or vision, without waiting for the regular enrollment period.
To claim the qualifying life event, click 'Benefits' in the top menu. On the right side of the screen, click 'Claim a qualifying life event' button.
From here, claim your event type and click continue.
On the next screen, you give a brief description of the life event. You can also include and attach any information that your HR department might require. Continue to the next screen and choose what insurance option you would like.
From there, choose any additional benefits that you would like to enroll in or change.
At the bottom of the page will be the total cost of the anticipated changes. Simply sign the form as an electronic signature and then click the 'sign and submit' button.
After submitting, you are all done. The HR team will be alerted that you have made a new election.
So, how does your company handle recently married employees? If you are an HR professional looking for an easier way to handle day-to-day operations, our employee portal has more tools to streamline the HR process.
This way, when love is in the air and people are ringing their wedding bells, you do not have to worry about any extra hassle on your end.