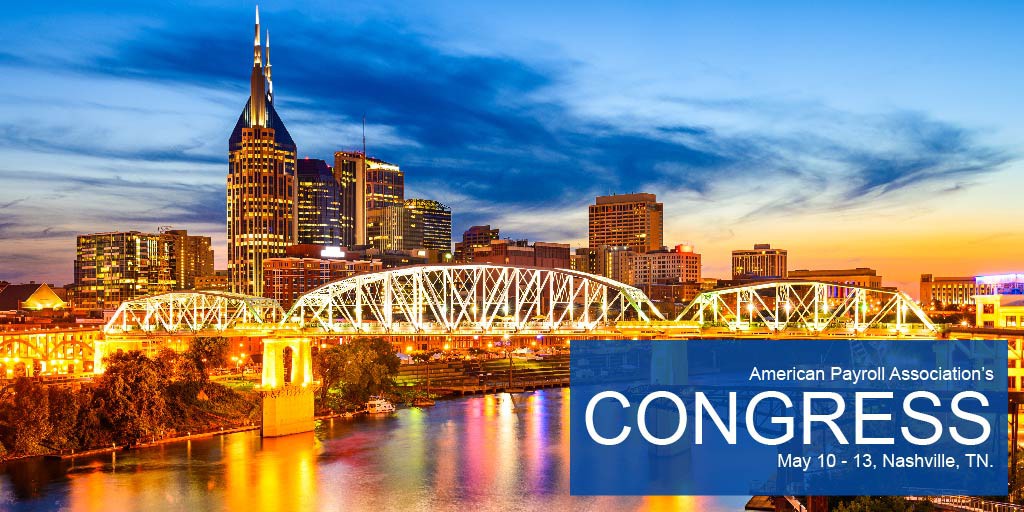 It has been one week since the American Payroll Association's Congress ended, giving our team some time to reflect on their time in Music City. Here are some of our team's thoughts on the event. We hope to see you all next year.
What did you learn at APA Congress?
The ACA isn't going anywhere and there are a lot of companies that still need to find a solution or a better solution than they used this year. A lot of companies had coding issues on their forms.
–Matt Ricci, Business Development Associate
What was your favorite part about APA Congress?
The city of Nashville was a perfect city for the conference, made only better by the venue. Though this was my first time at APA Congress, the success of the conference was plain to see this year. I look forward to seeing it grow again next year. P.S. We hope you liked the suits.
-Tyler Smythe, Marketing Lead
As a first time attendee, what did you think of the conference?
It was a good learning experience, I heard about multiple payroll systems that I have never heard of. I met many people in the world of payroll that had unique needs for their companies when it came to year-end forms.
-Justin Kirkland, Sales Engineer
How did this year's conference compare to previous years?
This year's conference seemed a bit smaller than in years past. However, Greenshades met with a ton of current and prospective clients. The attendees were payroll decision makers, who came to learn and explore the conference for new solutions. Nashville was an amazing city for the conference, and the themed event was an excellent place to network.
-Rob Bright, Business Development Manager, 5th-year attendee