By Justin Kirkland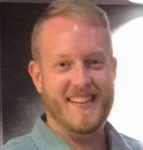 Greenshades Sales Engineer
Are you still filing your taxes on paper? Are you sitting at your desk filling out little squares on paper forms, tirelessly making sure that all of your tax data matches what's in your company's accounting package? Did you find out recently that you are to report these taxes electronically? Greenshades can handle that.
Our flagship product, "Greenshades Tax Filing Center," is capable of fulfilling almost all of your tax filing needs. The Greenshades E-file wizard will create an electronic tax report and help you submit that return to a local, state, or federal government agency.
The E-file wizard is purposely made to be simple to use. It allows you to create your E-file returns with as little stress as possible.
The Tax Filing Center generates E-Files for SUTA, W-2s, 1099s, 940/941, New Hire, 401k, Pennsylvania Act 32, EEO1-C, and more.
The Tax Filing Center can pull tax data directly from your accounting package database after you run your normal tax reports (quarter-end, period-end, year-end, etc.).
The Tax Filing Center will then put the data in a specified E-file format that will be accepted by local, state, or federal government agencies.
Greenshades even offers an option to verify employee information for validity against the Social Security Administration's records. Not only can this process run during the W-2 submission, but many users choose to verify when building a New Hire report, allowing for even more efficiency and peace of mind.
Below is an example of completed files containing federal W-2 data. From this screen begins the simple process of submitting your electronic file.
Greenshades Tax Filing Center offers two options for most filings: automatic and manual submission.
If you choose to use the popular automatic option, Greenshades will transmit the file for you to the correct government agency, allowing you to finally sit back and relax, or even take a small tax-free vacation day. Never fear, if for some reason the agency rejects your electronic file, Greenshades will help you correct the errors.
If you would prefer to file your taxes on the agency website, you may elect to use the manual option. Greenshades will provide you with instructions to save a copy of your file, and then instruct you on where to go to submit the previously saved file.
If you wish to move away from filing taxes on paper forms, give us a call or visit us here, and request a demonstration of the Tax Filing Center today.