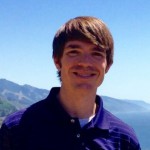 By Chris Hadden, CPP
Technical Sales Manager
Is your family enrolled?
If you are self-insured and used the Payroll Inspector for ACA tracking last year, you may have asked this question to yourself with some regularity.
Based on requests from our trusted partners and clients, Greenshades is pleased to offer additional ACA functionality to our clients in 2017. One of my personal favorites is the additional field Greenshades now pulls from for health insurance coverage details for an employee's dependents. Specifically, Greenshades' Dynamics Payroll Inspector's ACA module is now pulling from UPR00904 – Payroll Master Dependent ACA. The UPR00904 table stores a record for every dependent associated with each employee.
As shown below, if an employee dependent entered within Dynamics GP HR is marked as 'covered' for Health Ins. Coverage, Greenshades' Dynamics Payroll Inspector ACA will mark that employee as 'enrolled' in coverage, and will ultimately report this dependent as a Covered Individual on part 3 of the 1095-C form.
Are you using this field within GP HR to track 'Covered Individuals' but your Payroll Inspector is not showing your employee dependents as enrolled in coverage? The first thing you will want to do is check your Payroll Inspector version. The first Utility Version, which included these updates, is 4.20.0.0 and the Tracker Version is 1.14.0.0 (this can be found in Application Settings). If you are not on these listed versions or a more recent version, you can get the latest updates by accessing the System Tray/Access menu and selecting "check for updates." Contact our Support team if you need assistance with this.
Once you have ensured that you are on the latest version of the Dynamics Payroll Inspector, check out your ACA Health Insurance Coverage Settings within the Payroll Inspector. Under Dependents/Covered Individuals, select the option that reads, "I have dependents' coverage set up through the Health Ins. Coverage Indicator on the Dependents Card."
Keep in mind, if your employees are enrolling in a fully insured health plan (and you are therefore not reporting self-insured coverage), you will not be reporting Part 3 of the 1095-C form, so the dependent coverage data is not applicable for ACA reporting.
What other options are available?
If you are not tracking dependent coverage details by using the Coverage Indicator on the Dependents Card within GP, do not worry, Greenshades has additional options available. Just as in previous years, Greenshades can still pull the coverage details from the Advanced Payroll and HR module within GP (as shown in the Payroll Inspector settings).
If your employee dependent details are not stored anywhere in GP, you still do not need to worry. Greenshades allows you to add, edit, or remove Covered Individuals information, at any point, directly within the Payroll Inspector, as shown below.
You can find more information on this Payroll Inspector ACA topic and many others, within the Payroll Inspector ACA User Guide.
Not using the Payroll Inspector yet? You can read more information and request a demonstration on our website.