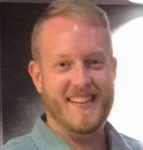 By Justin Kirkland
Sales Engineer
In the first part of this blog, we talked about the FMLA overtime rule changes that go into effect at the end of the year and what you would need to do to make sure that your Greenshades products to stay in compliance with the new law.
Here are some of the changes that will need to take place.
First, go to GreenshadesOnline.com and look at the Time Code setup. This can be found by going to Settings, Employee Services, Time Sheets, and then the Time Code tab.
You will want to make sure that you have two overtime. One for salary employees that are now required to be paid overtime and one for the salary employees who are still ineligible for overtime.
Let's look at the overtime code setup for salary employees who now are required to be paid for overtime.
As you can see, we have created an overtime code and checked the box next to the option that says 'Import entries with this time code to the accounting package.' This setting will allow you to import the overtime entries for these employees to your accounting package so that you are able to easily pay them for their overtime work.
Next, take a look at the exempt overtime code setup.
As you can see above, the only difference between these two codes is the option to import the overtime entries into the accounting package. These settings will help you with tracking overtime hours and processing payroll correctly once the new overtime laws go into effect.
If you need any assistance, contact our Support team. Click here for hours and contact information.