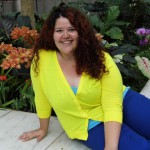 By Brittany Llorente
Media Marketing Associate
The Greenshades blog turned one year old, this week, and we have had an incredible year.
Here are the stats: 80 blogs published
Over 85,000 site visits
Over 20,000 visitors
And we are just getting started.
Here is a look back at the Top 5 blogs that we've posted this year.
We hope that you continue to learn from our blog. We have had an excellent year, creating content for this blog to deliver well researched and informational blogs to you, our readers.
As we go into the next year of our blog, let us know what type of blogs you are looking for? Email me at BrLlorente@greenshades.com.
Thank you again,
Chris, Justin, and Brittany
Greenshades Blog Team