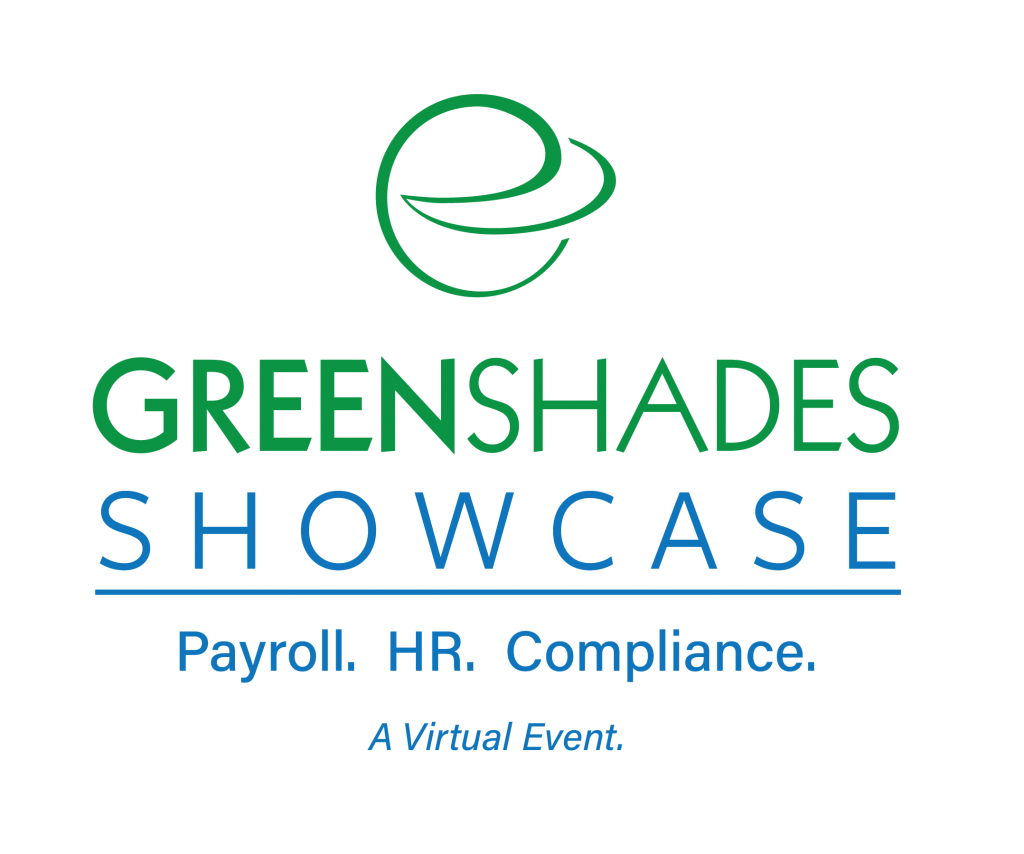 Wednesday, June 10th, 10:30AM – 06:15PM EDT.
---
Greenshades is hosting our first-ever virtual Showcase.
This one-day, virtual event will be packed full of Payroll & HR Sessions that you won't want to miss!
---
10:30AM – 11:15AM EDT
A Word From Our CEO – David Rosas
Join us for a short word from our CEO, David Rosas as he kicks off our first-ever virtual event and takes us through who's who at Greenshades!
---
11:30AM – 12:00PM EDT
Product Overview & Roadmap
Join this jam-packed session for a full Greenshades product overview and glimpse into our product roadmap.
---
12:15PM – 12:45PM EDT
Open For Business – myHRcounsel
Open for business? COVID-19-related safe-at-home orders are being lifted, but employers must understand the legal implications of reopening businesses and bringing workers back to work to avoid costly and avoidable lawsuits.
---
01:00PM – 01:45PM EDT
Filing Your 941 with Greenshades
Join Molly Van Kampen, CPP as she takes us through all the important details of filing your 2020 941 with Greenshades.
---
02:00PM – 02:30PM EDT
Payroll Platform
Get the inside scoop with Rob Bright and Paul Christodoulou as they share an exclusive peek into our Payroll & HR platform.
---
03:00PM – 04:00PM EDT
What We've Learned From COVID-19
Whether you've been joining our weekly COVID-19 webinar series or not, you won't want to miss this overview of all the things we've learned in the past few months. Join Molly Van Kampen, CPP as she helps us navigate these ever-changing times.
---
04:15PM – 05:00PM EDT
Bringing Payroll In-House
Is your organization considering how to design the best possible payroll process? Join us as we present the key differences and advantages of in-house vs. outsourcing payroll.
---
Who should attend this event?
Everyone! Greenshades-users, partners, clients, friends & more
What should I expect to learn?
HR & Payroll Best Practices
Compliance, Filing & Form Updates
Sneak Peek into Greenshades Road Map
Meet & Greet with your Greenshades Team
And much more!