By Brittany Llorente
Media Marketing Associate
You can finally toss those receipts.
When you go on a work trip or have lunch with a client, keeping track of your receipt can be a hassle. It's extra paperwork that no one wants to deal with. Unfortunately, getting reimbursed for the money you spent isn't as easy as handing a receipt over and getting cash on the spot.
There is always a process.
So how do most businesses handle their expense reports? Based on past experiences, this is what I encountered.
Step 1. I would need to keep track of my receipt. There were times I lost my receipt and it was a nightmare (How is it that I can keep a receipt from 3 years ago for gum, but lose the one that is important to me like a hotel stay or my checked luggage receipt?).
Step 2. Fill out a paper form, staple the receipt to it.
Step 3. Hand the paperwork over to your manager. The manager approves it and then….
Step 4. Hand the paperwork to whomever else needs to approve it and then give it to the Accounts Payable department.
Step 5. Accounts Payable processes the receipt and paperwork, approves all the management signatures and then processes a check.
Step 6. The check is then delivered or mailed to you.
That's a lot of steps just to get a check; don't forget there could be more steps in the process  depending on how many people have to sign off on an expense report.
Greenshades developed a nearly paperless way of processing an expense report courtesy of the Greenshades Mobile App and the GreenEmployee Website.
With the Greenshades App, you can instantly take a picture of the receipt with your phone and upload it.  This way you don't need to worry about losing the receipt, and you have a copy saved in the employee portal.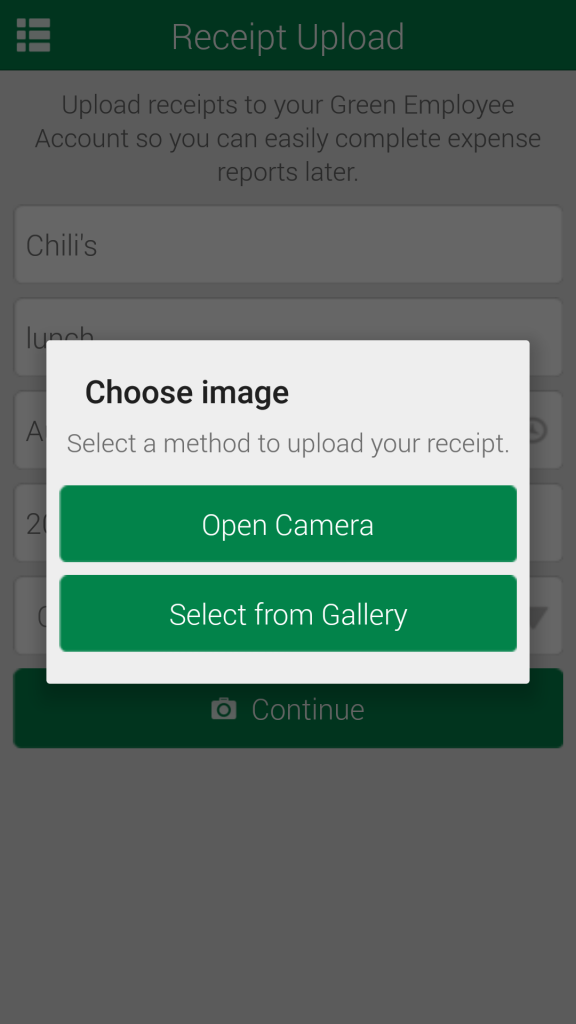 Once you are ready to start your expense report, simply click the documents tab and scroll down to the expense report. Click the 'new expense report' button and start the process.
Once you're done, click the submit button.
With that simple click, the expense report is sent to the manager. The manager approves it (in addition to whomever else needs to) with the simple click of a button.
It is then set to the Payroll department to be reimbursed as a non-taxable expense on the next paycheck.
This reduces the chances of human error, paperwork getting lost, and saves everyone, and the company, time.
How do you process your expense reports?
Being reimbursed shouldn't cost anyone time.
Stay tuned for "Four ways Greenshades can save you time: Part Four – Year-End Forms."
If you haven't already, check out parts One and Two of our series.