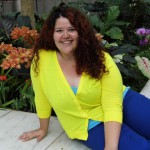 By Brittany Llorente
Media Marketing Associate
One of our favorite events of the year has finally moved to the east coast of the United States. Washington, D.C., is one of the most interesting, culturally diverse, and historical cities that the country has to offer. The event itself offers a wide variety of sessions, networking events and more. Here are our reasons for attending SHRM 2016.
The Speakers
The keynote speakers this year are quite impressive.
Sal Khan, recognized as one of the 100 most influential people in the world by Time Magazine, and the founder of the Khan Academy.
Tucker Carlson, the anchor of Fox and Friends Weekend and the editor-in-chief of The Daily Caller.
Alan Mulally, former president and chief executive officer of The Ford Motor Company. Currently on Google's board of directors as well as a director at Carbon3D, Inc.
Paul Begala, a commentator for CNN as well as playing a critical role in electing President Clinton and President Obama.
Amy Cuddy, Ph.D., a social psychologist, and professor at Harvard Business School. She was one of Time Magazines "Game Changers" as well as one of Business Insider's "50 Women Who Are Changing The World."
The one I'm personally most excited for is Mike Rowe, the host of "Dirty Jobs" on the Discovery channel. He is also the CEO of the mikeroweWORKS Foundation, awarding scholarships to qualified individuals in pursuit of a career in the skilled trades.
The City
If you can't tell already, I absolutely love Washington, D.C. The history, the rustle of the city and the downtown buildings that are  not quite as tall as a big city, to make it feel open and airy. One of my favorite parts of the city is seeing a beautiful view, monument, or historical site, no matter where you turn. There are so many museums in the area that it is easy to pop into one and lose an hour's worth of time. Between the bustles of the conference, make sure you spend the time seeing all that is the Capital.
The Exhibitors
There are hundreds of exhibitors who will be there. Walk around, talk to the people at the booths (they have been there for hours and it is what they are there for). Ask your questions, pick up whatever flyers or literature they have on what they offer to bring back with you. Also, make sure to nab the swag. Since there are so many exhibitors, make sure you mark off on the map the exhibitors that you know you want to see, and visit those places first.
You are with your people – Network
If you have ever experienced the look of boredom or general confusion when you describe the issues you have at work or what you deal with on a day-to-day basis, you are not alone. However, this is your homeland and we are your people. All those pesky problems or issues you have, you are now surrounded by people who can relate, who can share their own stories, and how they fixed them. Welcome, friend. We know your plight. Use this opportunity to make friends, network with other companies and HR people, and get ready to connect with attendees on LinkedIn.
Greenshades will be at booth 2448 and we want to see you there. Be sure to stop by our booth and see the Greenshades team in Washington D.C.
We can't wait to see you.