By Brittany Llorente
Media Marketing Associate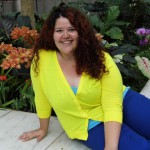 Last year, I was lucky enough to attend Convergence in Atlanta. After the closing session, I looked forward to next year and what new possibilities lie ahead. Little did I know, it would be the last Convergence held in the United States. As the door closed on Convergence, the door opened to Envision. Envision, like any new product or idea, brought about a flurry of mixed emotions. I read discussion boards full of positive outlooks with an equal share of negative. Though the role of Envision has changed, this doesn't mean that it is no longer a valuable experience. As a Microsoft Gold Partner, Greenshades believes that the opportunity to engage with Microsoft clients, prospect and partners is always an event worth going to, no matter the name.
We have more than four reasons to attend Envision this year, but here are the four that stood out to us the most:
Speakers
In the age of YouTube and other online streaming services, it is easy to search for presentations by some of the leaders of Microsoft. However, like any seasoned concert goer will tell you, seeing it live is a whole different experience. At Convergence last year, Satya Nadella took the stage for his opening keynote presentation. Who did he bring with him to explain the user-friendly Surface? Seattle Seahawks quarterback Russel Wilson. Mr. Nadella will be a presenter this year at Envision and who knows what tricks he may have up his sleeve. Other speakers include Brad Smith, President and Legal Officer of Microsoft Corporation; Chris Capossela, Executive VP and Chief Marketing Officer of Microsoft Corporation; Peggy Johnson, Executive VP of Business Development or Microsoft Corporation; and more. This is a chance to hear the leaders of Microsoft discuss tactics, techniques, leadership and trending topics.
Face to face time
At Greenshades, we are huge believers in conferences. We attend them as frequently as we can, all over the United States. One of the biggest drivers for us is the ability to see our clients and potential clients face to face. It is an amazing opportunity for us to start the sales process with a client, meet them face to face, and take it back to the office with both parties having had time to personally discuss their needs and wants for their business. It is a personal connection that is invaluable to our business and many others out there. There is a sense of connection that comes with putting a face to a name, and Envision is a prime opportunity to do that.
Location – Big Easy
For anyone who has caught a Saints game or had a chance to visit New Orleans, this place is amazing. The mixture of culture, the tasty food (do not leave without trying the jambalaya), and entertainment, makes Envision more than a conference, but also a destination. It is a place of mystery and excitement, and while Envision is not held during Marti Gras (which I'm sure is intentional), there are still a lot of things to do outside of the conference. Go out and explore.
Networking
You will search far and wide to find a group of such diverse and successful people as the people you will see at Envision. Some of my best relationships in the business are ones that were planted at Convergence last year, and I feel this year will be no different. Whether you plan to spend time with your partners, meet attendees who share similar roles, or simply connect with the innovators; Envision is the place to be. Get your business cards ordered today.
We are looking forward to the inaugural Envision conference and we hope you are as well. We look forward to seeing everyone this year in the Big Easy.
For more information about where we will be at Envision, click here.