Payroll PopUp Event – Livonia, MI
December 13 @ 11:00 AM

-

5:00 PM

FREE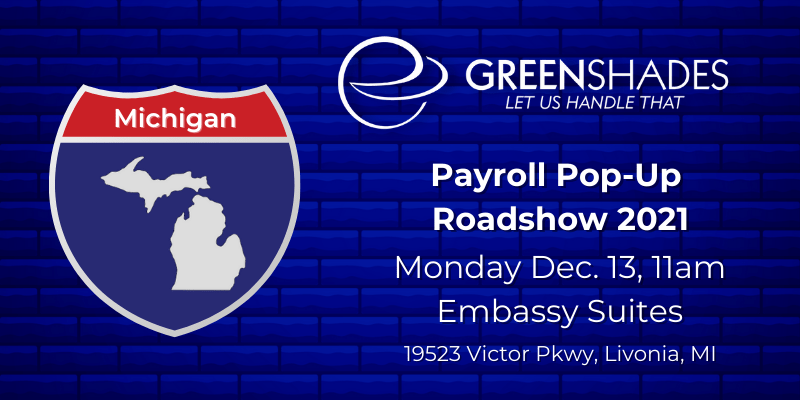 You asked for more hands-on training, so we're coming to a city near you!
Based on your feedback and participation we have decided to hit the road with Payroll Pop-Up Roadshows!
These free events will include discussions about updates in the HR and payroll space with topics such as garnishments, benefits, tax compliance, and more. Participants will get the extraordinary opportunity to ASK MOLLY, OUR CHIEF EVANGELIST, ANYTHING. Have your toughest questions answered in real time and with hands-on labs!
This full day training will focus on the complete management of the employee lifecycle and include compliance information, upcoming regulatory changes, in-product demonstrations of commonly asked questions, and hands-on learning opportunities. The content is specifically designed to offer value to the Payroll and HR teams at companies that are running payroll in-house (with or without Greenshades) as well as those that outsource these services.
And for our partners, we will be providing content to help you identify, install, and support payroll and HR clients using Greenshades products and services.
REGISTER HERE: https://www.greenshades.com/payroll-pop-up-shows-registration/