By Greenshades Security
Security@Greenshades.com
This time of year is full scammers and phishers. The Greenshades team has written and provided dozens of articles to help our clients and partner, however, each year the scammers get smarter and more sophisticated.
This is why you need to take every precaution when opening emails. An email is the most direct way of getting in front of someone for even a moment.
Before clicking the link, hover over the link and look at the awaiting URL. Is it what you were expecting? If no, remain cautious and contact your IT or security team.
Recently, a Greenshades client discovered an email sent to one of their employees.
This email is a phishing attempt to gain access to an employee's information through the employee portal.
By checking the URL in the search bar, you can see that this is not the https://greenemployee.com address.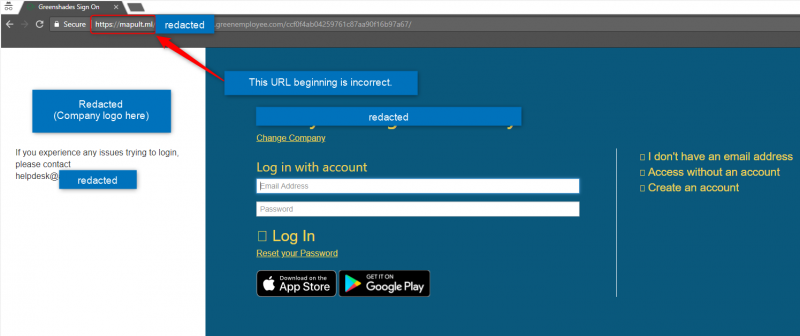 Keep an eye out for this. If ever in doubt, go straight to the website and do not click any links on the email.
If you're ever suspicious of an email, ask someone in your IT or security department for help.
If you have any further questions, email security@greenshades.com.