Keep things in order with Certification Management
Start tracking employees' certifications, licenses, vaccinations, are more with the Certification Tracking Module.
The certification tracking feature stores documents and runs daily automated reports to notify the system (or anyone you want– admins, managers, and/or employees) of compliance violations within a set expiration period.
With the certification management reporting dashboard administrators will now have full visibility into expired items that need immediate action, items expiring soon, and total compliance items, as well as a plethora of other reports, to give them a 360 view of their employees' compliance. Download Certification License Management Brochure.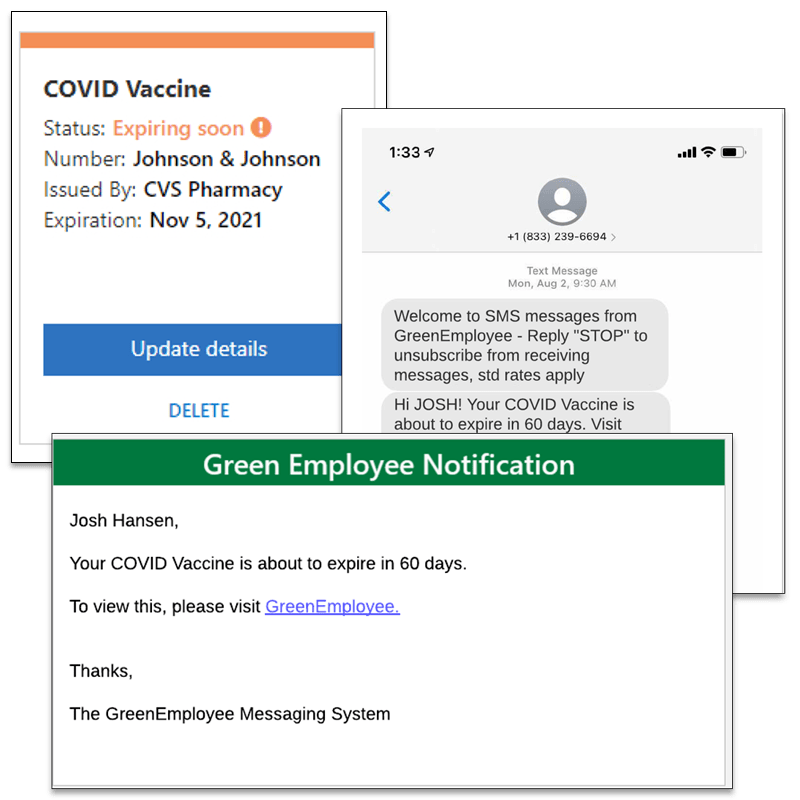 With vaccine mandates, licenses and certification renewals, and handling a remote workforce – managing important documents has never been more crucial. Available within the Greenshades platform or for purchase stand-alone, Greenshades Certification Management Module is a necessary addition to any business. Book a meeting with the Greenshades Sales team to learn more. 
Navigating the vaccine mandate, the ETS (Emergency Temporary Standard), and a remote workforce that seems to be growing by the day can be confusing; Greenshades has compiled a list of frequently asked questions and answers to help better your understanding.
Certification management is a term being thrown around a lot since the pandemic started, what does it mean and why is it important? Check out our blog post about certification management, why it is critical right now and how Greenshades can help. 
If you don't know where to start when approaching the vaccine mandate, the ETS, or your remote workforce – Greenshades wants to help. Download our HR Checklist to get started on managing your employees during this time and if you want additional help, book some time with our sales team to learn more.
Minimize compliance and financial risks. Have confidence with the Greenshades Certification Management Module.