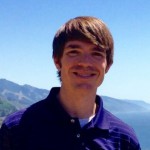 By Chris Hadden, CPP
Technical Sales Manager
January 2017 just might be the busiest one month of our lives. 91 days' worth of work must now fit into 31 days.
For years, January has always been the craziest month of the year for me. And while holidays such as National Chocolate Covered Cherry Day, National Popcorn Day, and National Dress Up Your Pet Day may keep us all busy, that's not what has historically made January so busy for me.
Each year, Greenshades helps our clients by processing millions of tax forms, most of which are due by January 31st, which tends to lead to a lot of late nights and early mornings in the office. And while I was planning for January 2016 to be even crazier, with the 1095-B and 1095-C forms being due for the first time, I received some temporary relief from the IRS when they announced on December 28th that the deadlines would be extended until March 31st.
So at this point, you may be thinking that the reason January 2017 will be so crazy, will be the new/original requirements for the 2016 1095-B and 1095-C forms to be postmarked by the end of the month.
Sure, that will contribute, but that's not the only thing.
So, what else am I talking about? I'm talking about the new Internal Revenue Service (IRS) and Social Security Administration (SSA) filing deadlines that were announced earlier this year.
January 2017 will be the first time in history that W2s and 1099s (when reporting payments in box 7) not only have to be issued to the recipients by January 31st, but they must also be submitted to the SSA and IRS by January 31st. This puts increased pressure on Payroll and Finance teams to ensure W2s and 1099s are issued very early in January, in case any recipients find any errors on their forms that need to be corrected prior to submitting to the government.
For years you've received an automatic deadline extension because you file electronically? Sorry, but that has now gone away, too.
Additionally, many states already accelerated their W2/W3 submission deadlines in 2016. And there will be even more who jump on board in 2017.
Why are they doing this? Well no, it's not just because they want us all to complete year-end by the end of January, so we can all take vacations in February (though the vacation sounds like a good plan). The IRS is currently in a position where technology has become so advanced that many individuals are filing their 1040 tax returns electronically (over 90% of tax returns were submitted electronically in 2014, which was over 82 million returns by March 28th) and receiving almost immediate tax refunds, well before the IRS has even received the final wage details from the employers. In fact, the IRS opened up electronic submissions this year on January 19th, almost two weeks earlier than 2015's January 30th acceptance date. And according to the IRS, over 120 million households would be eligible to file in January. This gap has led to a large number of fraudulent tax returns being submitted (Tax-refund fraud is expected to soar again this tax season, and hit a whopping $21 billion by the end of 2016, from just $6.5 billion, two years ago) and approved for refunds, well before the IRS has reconciled with the employer details which then raises red flags.
So to recap, in January 2017 we will need to:
Issue all:

Employee W2 statements
1095-C statements (if Applicable Large Employer)
1095-B statements (if Self-Insured and not an Applicable Large Employer)
1099s

File these W2 statements to the Social Security Administration, along with your W3
File 1099 (if reporting payments in box 7) to the Internal Revenue Service, along with your 1096
Submit state agency copies as well
So, what can we do to prepare?
Ensure all employee and vendor records are up to date, including things like mailing address and contact information.
Verify accuracy of Social Security Numbers and Tax Identification Numbers, by using the SSN Verification Service and the IRS's TIN Matching service.
Schedule year-end updates in your payroll system to be completed as soon as possible in January.
Embrace December. Unfortunately, December is not so much of a holiday for folks in Payroll and Finance, so whatever can be completed ahead of time in December, take advantage of.
Check with your payroll vendor to see what tips and tricks you should keep in mind in leading up to January, which may be unique to your particular payroll system.
Plan for you year-end tax updates that will be going into effect the first payroll of 2017. You do not want this priority to take precedence when issuing tax forms in January.
Consider a solution that can simplify the benefit plan updates in your payroll system, since often times companies are completing open enrollment and finalizing the new plan year rates in the payroll system, in January.
Is there any good news in this? Absolutely! The good news is that come February 1st, year-end will be over and we can take a little mini-vacation. I'm thinking Hawaii typically sounds nice in February!
Sources:
http://www.forbes.com/sites/kellyphillipserb/2015/12/21/irs-announces-2016-filing-season-start-date-and-a-delayed-tax-day/#71a19e99336a
https://www.irs.gov/uac/newsroom/irs-plans-jan-30-tax-season-opening-for-1040-filers
http://www.nbcnews.com/business/taxes/tax-refund-fraud-soaring-little-irs-can-do-n304951
https://www.irs.gov/uac/newsroom/as-efile-grows-irs-receives-fewer-tax-returns-on-paper
https://greenshades.com/blog/?p=334
https://www.irs.gov/pub/irs-pdf/fw2.pdf
https://www.irs.gov/pub/irs-pdf/f1099msc.pdf