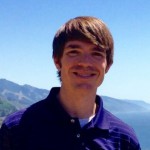 By Chris Hadden, CPP
Technical Sales Manager
Really? You didn't know about that?
After working with Greenshades customers for years now, I still regularly learn new creative ways to leverage the Greenshades Employee Services portal. Unfortunately, I also occasionally talk with customers who are not aware of some of the extremely helpful features that are included in Employee Services, right out of the box.
Are you getting the most from Employee Services?
Online pay stubs and tax forms. Okay, so I'd be willing to bet my next paycheck that you're aware of this one. But, in case you do not know (or you're not using Employee Services yet), get the most out of Employee Services by allowing your employees to view their direct deposit statements or check stubs, and tax forms (W2s and 1095-C forms) online.
Bulletin and message board. Have a company announcement? New job openings? Upcoming holiday reminders? Need to send a message or reminder to an employee? All of these can be handled within the bulletin and message board on Greenshades Online. Go here to set up yours.
Employee directory. Did you know your employees can search for other employees within your organization, and find information such as phone number and email address? You can even set up an organizational chart. You can adjust what your employees see within Greenshades Online settings, which are accessible here.
Employee notifications. Not only can your employees receive a notification, but you have the ability to control what type of message the employee receives. Email message? Absolutely. Text message? Yup, that's an option too. Not only can you control the type, you can also configure what information is included in the message. For example, maybe you want a simple notification stating a new paystub has been uploaded. Or, perhaps you want a more detailed notification, which includes net pay and tax details. That's up to you. In fact, you can even leave it up to your employees to choose, if you would like. You can configure these notification options at Greenshades Online Pay History Settings, and select Email Notifications tab and Text Notifications tabs.
Employer branding. Sure, the employee portal may be hosted by Greenshades, however, it's your company's employee portal. Why not make it look that way? Not only can you upload your company logo to use on Employee Services, but you can even customize the color theme to match your company's branding. You can adjust this anytime, under Corporate Theme settings.
Manager center. Why do all of the work, if your managers can help out? Do your managers regularly request reprints of employee pay stubs? Do you managers need a quick summary of their employees' information, such as hire date or birth date? Managers can do this and more on Employee Services. Turn on Manager Access today. We understand you may want to limit what your managers have access to, so this is easily configured under Manager Access settings.
Mobile app. Employees can download the Green Employee app for free at any time. Don't forget to let them know. The Android download page is here, and the Apple download page is here.
These are just some of the many ways you can get the most out of Employee Services.
What are some of the creative ways you use Employee Services? Let me know at chadden@greenshades.com!
If you would like more information, please check out a recording of our webinar on this subject, by clicking here.
Looking for more information on how Employee Services can help your organization? Check out our webinar series 5 ways Greenshades can save you time in 2017.