By Justin Kirkland
Sales Engineer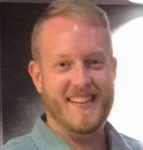 Do you have, or plan to have, employees that access the Greenshades Mobile Application to view pay statements, upload receipts, and documents?
If so, we are happy to announce that these employees may now view and download their W-2 and 1095-C forms via the mobile app.
If you're just getting started, the mobile app can be downloaded via the iTunes app store for Apple phones or the Google Play store for Android phones. This is a free download. Simply instruct your employees to enter the same information that they use for Green Employee including the company code, username, and password.
Once you have accessed the app, you will notice that there is a new option in the menu of the mobile application, labeled as 'Tax Forms,' that allows employees to view and download these forms.
*Note* If you already had the mobile app installed on your phone and do not see the new menu option, an update will be required.
A consent warning is triggered as soon as an employee navigates to the new Tax Forms section for the very first time. This consent will carry over to Greenshades Online, making it easy to track who has, and who has not consented for their tax forms electronically.
After clicking Continue, employees can choose whether they would like to receive an electronic copy (will not receive a paper copy if selected), or if they would prefer to still receive a paper copy. If an employee chooses to click the "Receive online W-2/1095-C only" option, their consent will carry over to the report within the Year-End Forms module. Alternatively, employees may choose the second option "View forms W-2/1095-C and receive paper copies." This option will let the employee view their tax summary from the mobile app, but not download their actual tax forms.

In the below example, you will see that the drop down menu now shows options to view an employee's W-2 or 1095-C tax forms.
Now that Employees are able to view their tax forms via the mobile app, they also have the option to download their tax forms, too. Below are two examples. The first shows an employee's W-2 form. The second example shows an employee's 1095-C form.
With the technology landscape changing every day, it is important that we continue to improve the ease of access at which forms and information can be accessed for an employee. With the ability to now file taxes on a mobile app, an increasing amount of employees are using their phone as their one-stop destination for most of the functions in their lives. By allowing an employee to access their tax forms through the mobile app, it is an eco-friendly, time saving, and convenient alternative to paper forms.
If you have any questions about the Green Employee mobile app for your employees, please contact sales@greenshades.com.