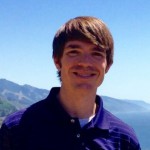 By Chris Hadden, CPP
Technical Sales Manager
Really? Already?
Yes, I know; year-end just wrapped up, and you do not want to start thinking about year-end tax forms already. But how smooth and quick was that wrap-up?
A few small changes now in Microsoft Dynamics GP will lead to a better experience at this year-end. This article describes what you can do now with Dynamics GP to stay ahead of 1099 tax forms in 2017.
Some 1099 tax form basics
Let us first explore the federal requirements that apply to 1099s, then how to fulfill those requirements using Dynamics GP.
IRS Form 1099 is classified as an information return, used by payers to report transactions other than wages or tips (e.g., payments to independent contractors).
…. continue reading this article at MSDynamicsWorld.com.