By Chris Hadden, CPP
Greenshades Software Technical Sales Manager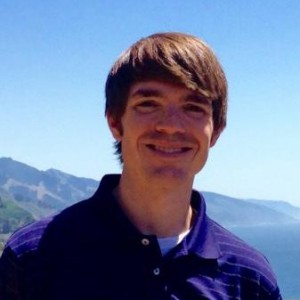 Microsoft Dynamics GP has been a leading ERP system for over 20 years now, so it's no surprise that GP would be leading the way in offering users a cost effective way to manage Affordable Care Act reporting requirements.
Here are 10 reasons Dynamics GP is ahead of the competition for Affordable Care Act compliance.
Updates and best practices offered early. Dynamics GP has been blogging and releasing support articles since mid-2013. Dynamics GP has been very clear in communication and in offering suggestions for users to prepare for these looming ACA regulations, which are now upon us.
Dynamics GP listens to feedback. The Dynamics team does a fantastic job of listening to their users. For example, one of the most consistently requested items for ACA, after the initial ACA updates for GP, was an efficient way for tracking the lowest cost premium to be reported on Box 15 on the 1095-C form. With GP's most recent year end updates, this has been solved. The Lowest Cost Premium field was added to the Human Resource Health Insurance Setup and Health Insurance Enrollment windows. This now allows for GP users to more easily manage the box 15 reporting requirements for employees who are enrolled in a benefit type, such as an employee plus family plan.
Offer of coverage codes, for Line 14 1095-C reporting, and Safe Harbor codes, for line 16 1095-C reporting, were added to GP in 2014. This allows GP users to proactively assign the respective IRS codes by employee enrollment, without requiring additional edits at year end. Because GP tracks the user date in which this action occurs, if an employee changes plans throughout the year this offer adjustment can more easily be reported on the 1095-C form at year end.
Best practices for tracking employee hours released early (July 2013). It is critical that employers monitor their employee hours to determine ALE status and full-time status for employees for ACA compliance. GP was on top of this. Back in July 2013, Terry Heley published a blog and video outlining reporting capabilities within GP to report employee hours.
1094-C transmittal generated from GP. IRS Section 6056 states that all Applicable Large Employers must furnish a 1094-C transmittal to the IRS each year. GP has already released year-end updates to support this. GP users can print the 1094-C transmittal with full IRS compliance.
1095-C can be printed to blank paper. Not only does GP provide the ability for users to print the 1095-C information form to be furnished to employees at year end, per IRS Section 6056 requirements, but GP supports printing to blank paper. That means GP users do not need to worry about purchasing pre-printed forms. Not only does this save users money, but it is  also is a huge time saver in January to not worry about tedious alignment issues.
Forms can be edited at year end before printing. Let's face it, edits will need to be made this January when forms are being printed. No matter how much due diligence employers put forth throughout the year, odds are at least something will need to be edited in January. Not to worry, Dynamics GP provides full editing capabilities, including edits to line 14, 15, and 16.
Self-insured support — Dependent windows are updated to reflect 'covered' status for report on part 3 of the 1095-C. Self-insured employers have additional reporting obligations at year end under ACA. One of which, is the completion of part 3 on the 1095-C form. GP allows users to track dependent details throughout the year and easily make coverage edits at year end if necessary. Existing GP windows have even been updated to limit the amount of historical adjustments that are needed.
Requires Human Resources module, which is free in GP 2013 and beyond! Yes, the GP Human Resources module is required in order to track ACA in Dynamics GP. However, HR is now free in GP 2013 and beyond. Not only can GP users track critical ACA details for year-end reporting in the HR module, but you also get the added value benefits of the HR module which any company can use and appreciate.
With GP you have an entire GP family supporting you — Blogs, Forums, Connect, GPUG and more. Whatever you may be looking for — technical documentation, webinars, videos, or local meetings, you'll find the support you need with Dynamics GP.