Support
Greenshades believes that our solutions truly add value and we stand behind our products. That's why we offer support included for our products -- we want to give you the help you need whenever you need it.
---
Support Contact Information
Phone: 888-255-3815 x1
Email: support@greenshades.com
---
Regular Support Hours
Monday - Friday from 9 AM - 6 PM Eastern Time.
If you send an email or leave a voice mail, someone from support will contact you as soon as possible on the next business day.
Extended Support Hours
Monday - Friday from 8AM to 8PM Eastern Time.
During the five business days of any major tax filing deadline, our live support hours are extended.
---
Holiday Schedule (Closed)
Memorial Day
Monday, May 27, 2019
Independence Day
Thursday, July 4, 2019
Labor Day
Monday, September 2, 2019
Thanksgiving
Thursday, November 28, 2019
Thanksgiving Friday
Friday, November 29, 2019
Christmas Day
Wednesday, December 25, 2019
New Year's Day
Wednesday, January 1, 2020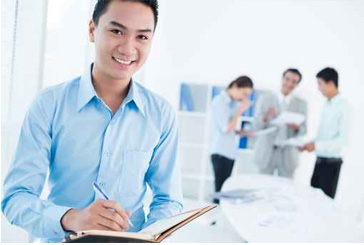 ---
Quick Start Guides
We have created these quick start guides to help make your experience with our products as smooth as possible. These guides will give your employees an introduction to various features of GreenEmployee.com, and are provided in a Microsoft Word format so that they can be edited to fit the modules your company has purchased and the options you have chosen.

Greenshades On-Ramp
On-Ramp is our effort to orient new users to our software and our support services. On-Ramp bridges the gap between the personal attention that prospects receive during our sales process and the free, unlimited technical support that clients receive through our support department.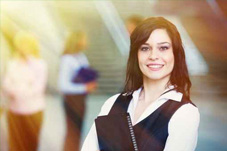 How does it work?
Once you become a new Greenshades Client, your sales representative will schedule you to attend an On-Ramp web session. At that session, a certified On-Ramp specialist will connect to your PC and walk you through the following steps:
System Configuration
Product Installation
Basic Feature Explanation
Product Walkthrough (with live data if available)
Contact Information for Support
What happens if I miss my On-Ramp Session?
If you miss your scheduled On-Ramp session, we ask that you send an email to support@greenshades.com to request a new session as soon as possible. If you are a new client and have not yet attended an On-Ramp session, our support agents will be unable to provide you with support until you have completed the training.
Scheduling an On-Ramp Session
If you have not already enrolled for an On-Ramp session or if you wish to attend another one, we will gladly enroll you at no charge. On-Ramp sessions are generally available twice a day, 11:00am and 3:00pm eastern time, Monday through Friday except for the weeks immediately preceding quarterly filing deadlines.
To request an On-Ramp session, please send an email to onramp@greenshades.com.